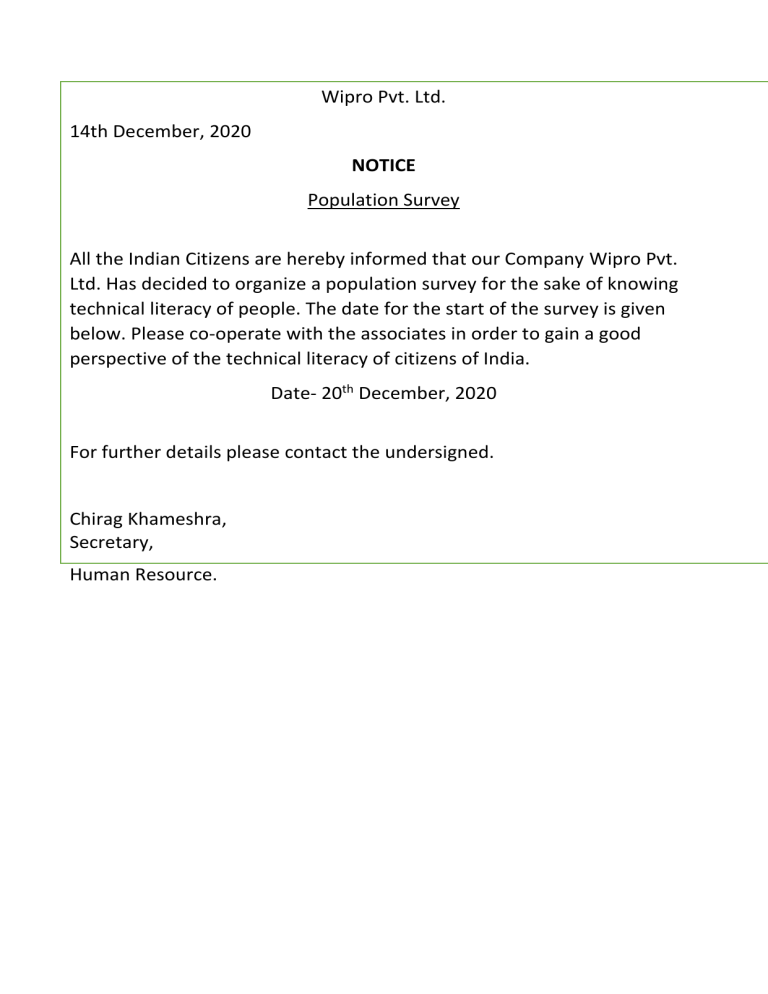 Wipro Pvt. Ltd.
14th December, 2020
NOTICE
Population Survey
All the Indian Citizens are hereby informed that our Company Wipro Pvt.
Ltd. Has decided to organize a population survey for the sake of knowing
technical literacy of people. The date for the start of the survey is given
below. Please co-operate with the associates in order to gain a good
perspective of the technical literacy of citizens of India.
Date- 20th December, 2020
For further details please contact the undersigned.
Chirag Khameshra,
Secretary,
Human Resource.