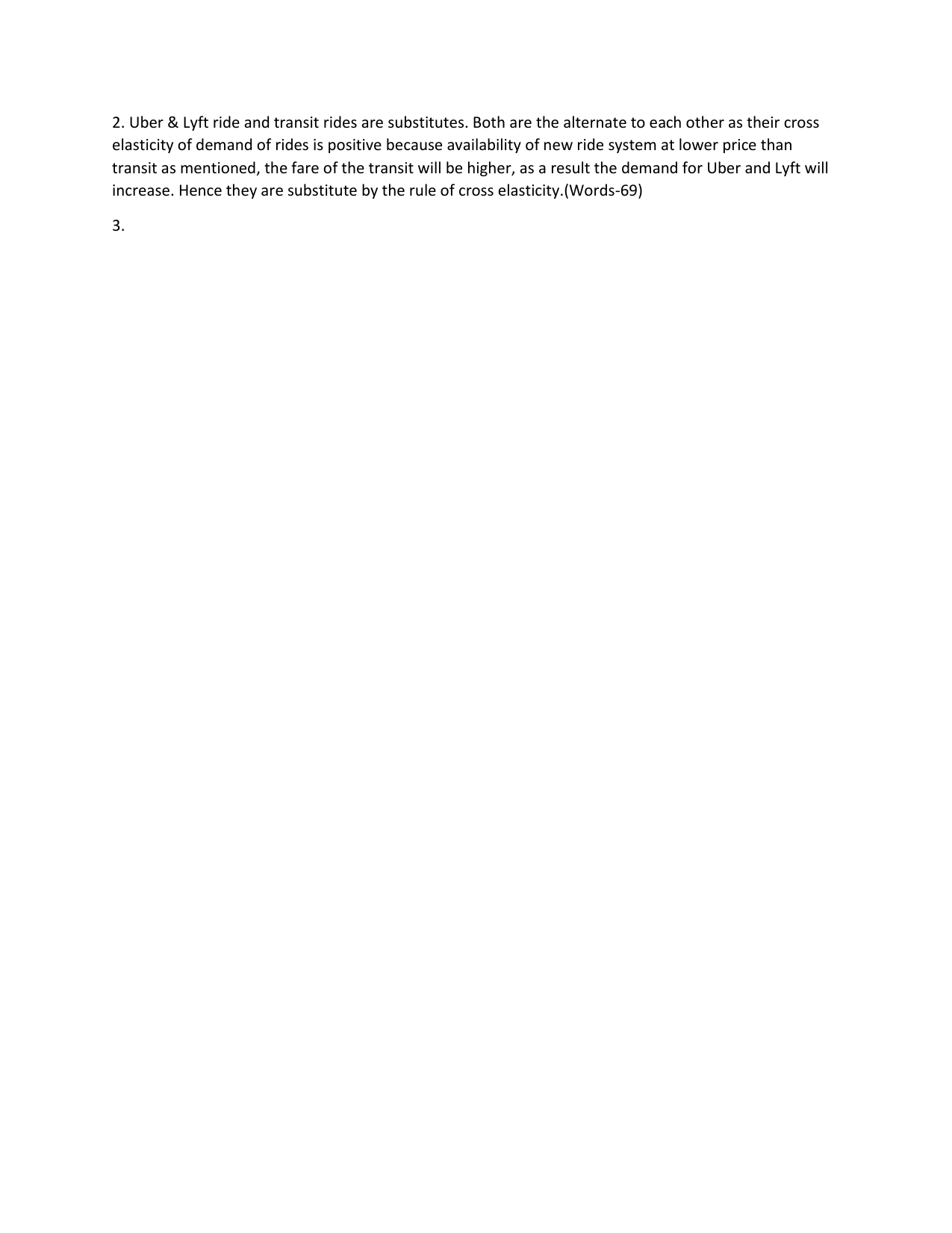 2. Uber & Lyft ride and transit rides are substitutes. Both are the alternate to each other as their cross
elasticity of demand of rides is positive because availability of new ride system at lower price than
transit as mentioned, the fare of the transit will be higher, as a result the demand for Uber and Lyft will
increase. Hence they are substitute by the rule of cross elasticity.(Words-69)
3.