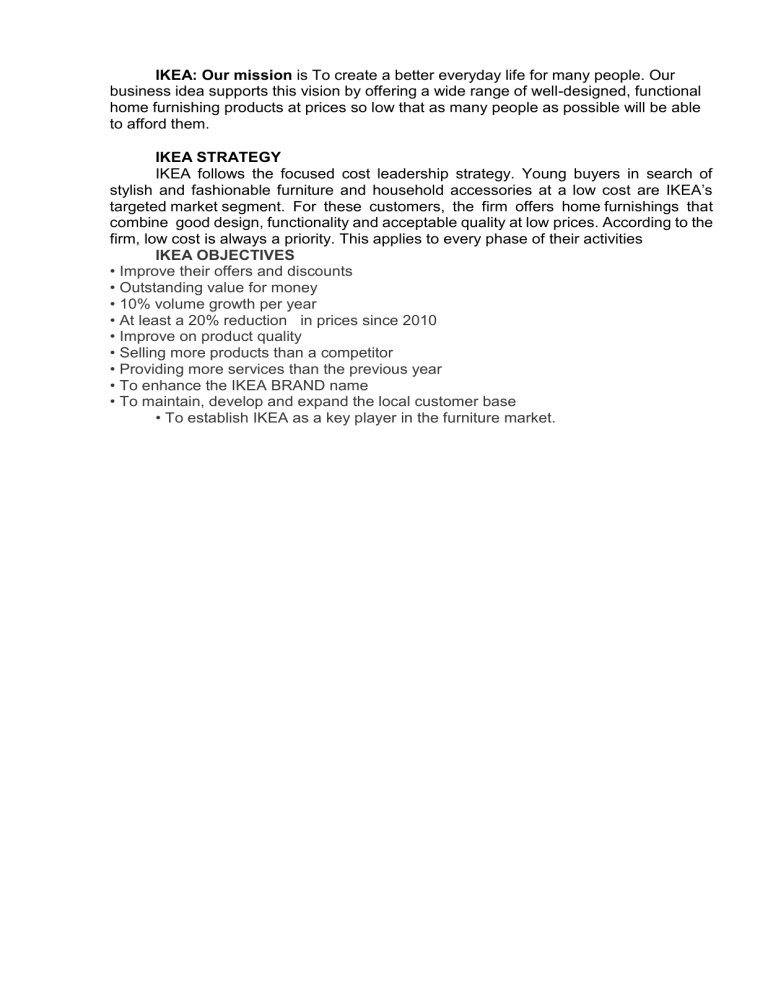 IKEA: Our mission is To create a better everyday life for many people. Our
business idea supports this vision by offering a wide range of well-designed, functional
home furnishing products at prices so low that as many people as possible will be able
to afford them.
IKEA STRATEGY
IKEA follows the focused cost leadership strategy. Young buyers in search of
stylish and fashionable furniture and household accessories at a low cost are IKEA's
targeted market segment. For these customers, the firm offers home furnishings that
combine good design, functionality and acceptable quality at low prices. According to the
firm, low cost is always a priority. This applies to every phase of their activities
IKEA OBJECTIVES
• Improve their offers and discounts
• Outstanding value for money
• 10% volume growth per year
• At least a 20% reduction in prices since 2010
• Improve on product quality
• Selling more products than a competitor
• Providing more services than the previous year
• To enhance the IKEA BRAND name
• To maintain, develop and expand the local customer base
• To establish IKEA as a key player in the furniture market.