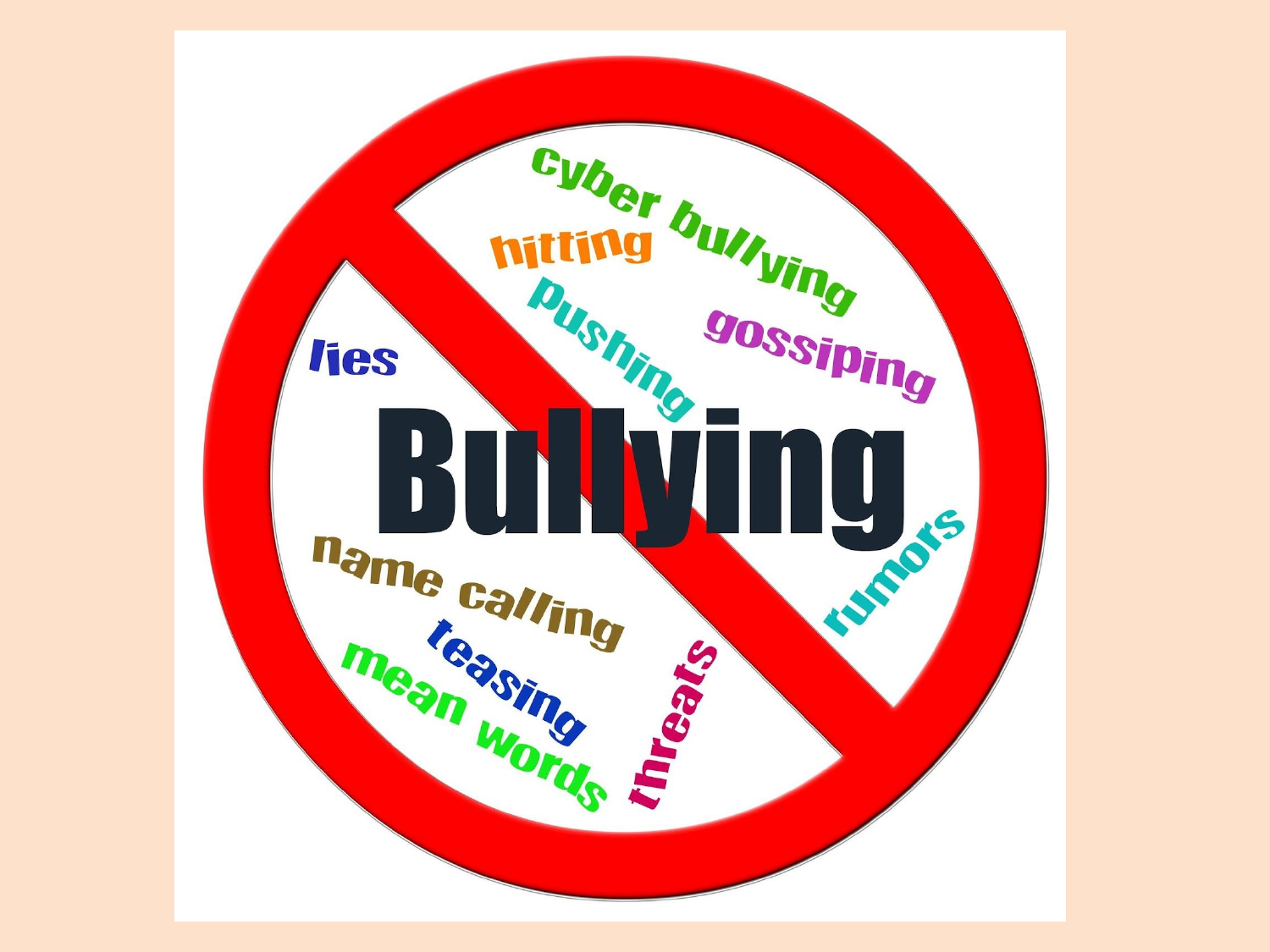 Bullying may be defined as
the activity of repeated,
aggressive behaviour
intended to hurt another
person, physically or mentally.
Bullying is characterized by an
individual behaving in a
certain way to gain power
over another person.
• Insecurities
• Bullied themselves
• Difficult home lives
• Angry/upset
• Jealousy
• Talk to an adult, or trusted friend.
Never suffer in silence
• Remain positive, you know you
are a good person!
• Keep away from nasty people
• Focus on things you are good at
• Print/save any physical evidence
(texts, messages) and show an
adult
• Use helplines such as Child line or
Kidscape
Design an anti-bullying
poster to go around the
school.