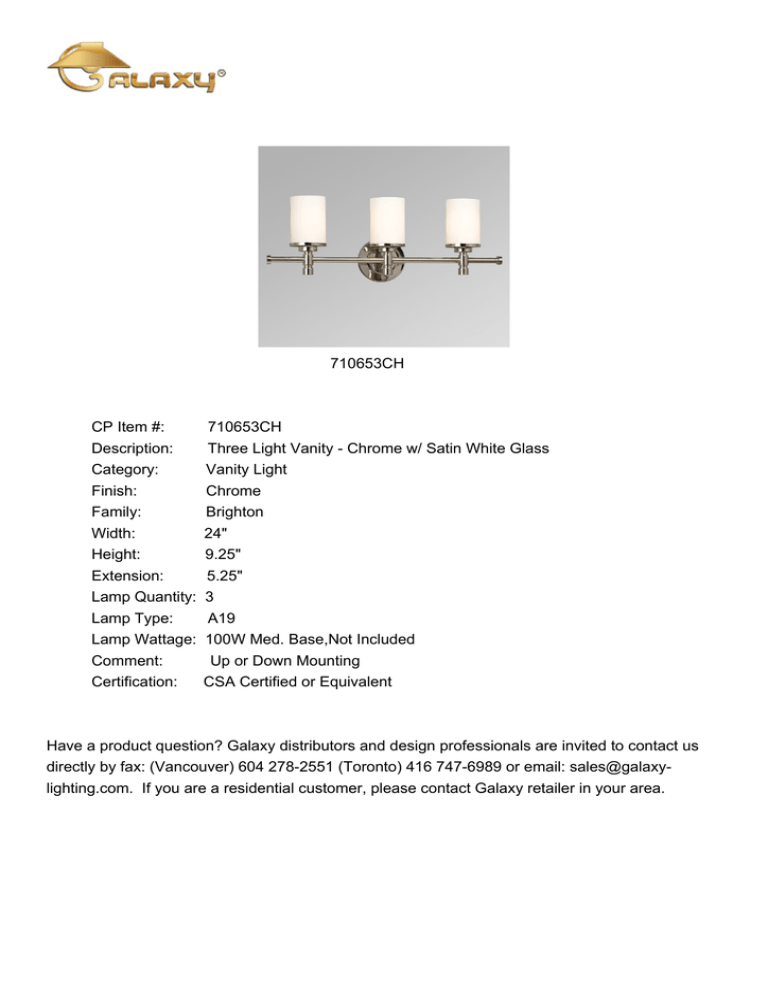 710653CH
CP Item #:
Description:
Category:
Finish:
Family:
Width:
Height:
Extension:
Lamp Quantity:
Lamp Type:
Lamp Wattage:
Comment:
Certification:
710653CH
Three Light Vanity - Chrome w/ Satin White Glass
Vanity Light
Chrome
Brighton
24"
9.25"
5.25"
3
A19
100W Med. Base,Not Included
Up or Down Mounting
CSA Certified or Equivalent
Have a product question? Galaxy distributors and design professionals are invited to contact us
directly by fax: (Vancouver) 604 278-2551 (Toronto) 416 747-6989 or email: sales@galaxylighting.com. If you are a residential customer, please contact Galaxy retailer in your area.