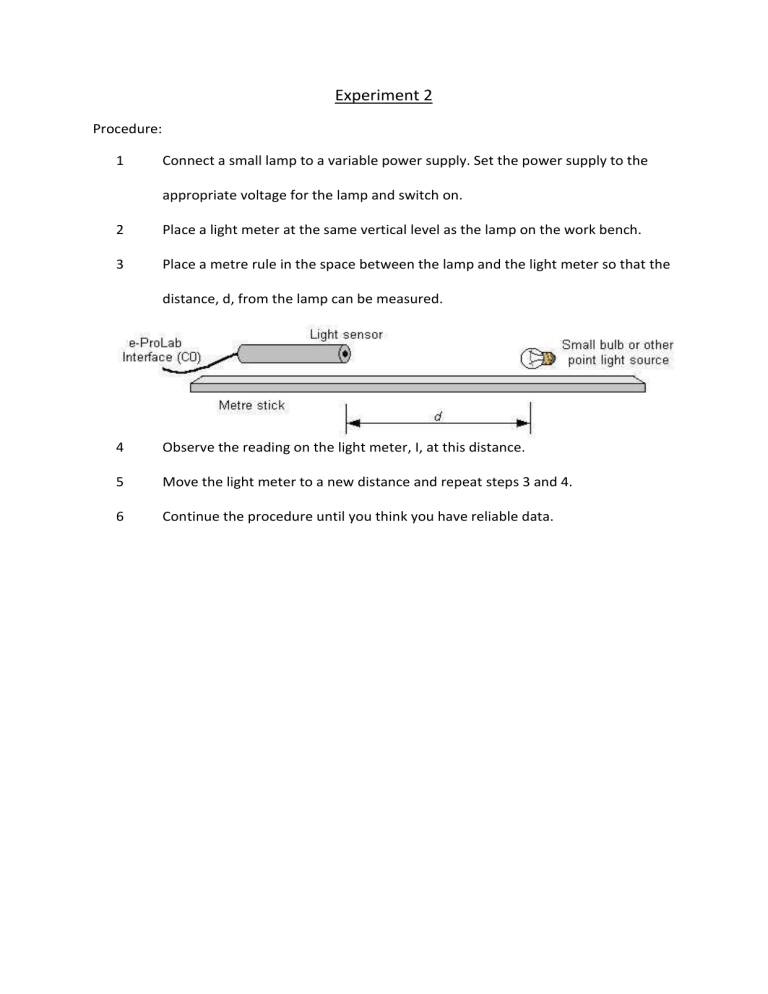 Experiment 2
Procedure:
1
Connect a small lamp to a variable power supply. Set the power supply to the
appropriate voltage for the lamp and switch on.
2
Place a light meter at the same vertical level as the lamp on the work bench.
3
Place a metre rule in the space between the lamp and the light meter so that the
distance, d, from the lamp can be measured.
4
Observe the reading on the light meter, I, at this distance.
5
Move the light meter to a new distance and repeat steps 3 and 4.
6
Continue the procedure until you think you have reliable data.