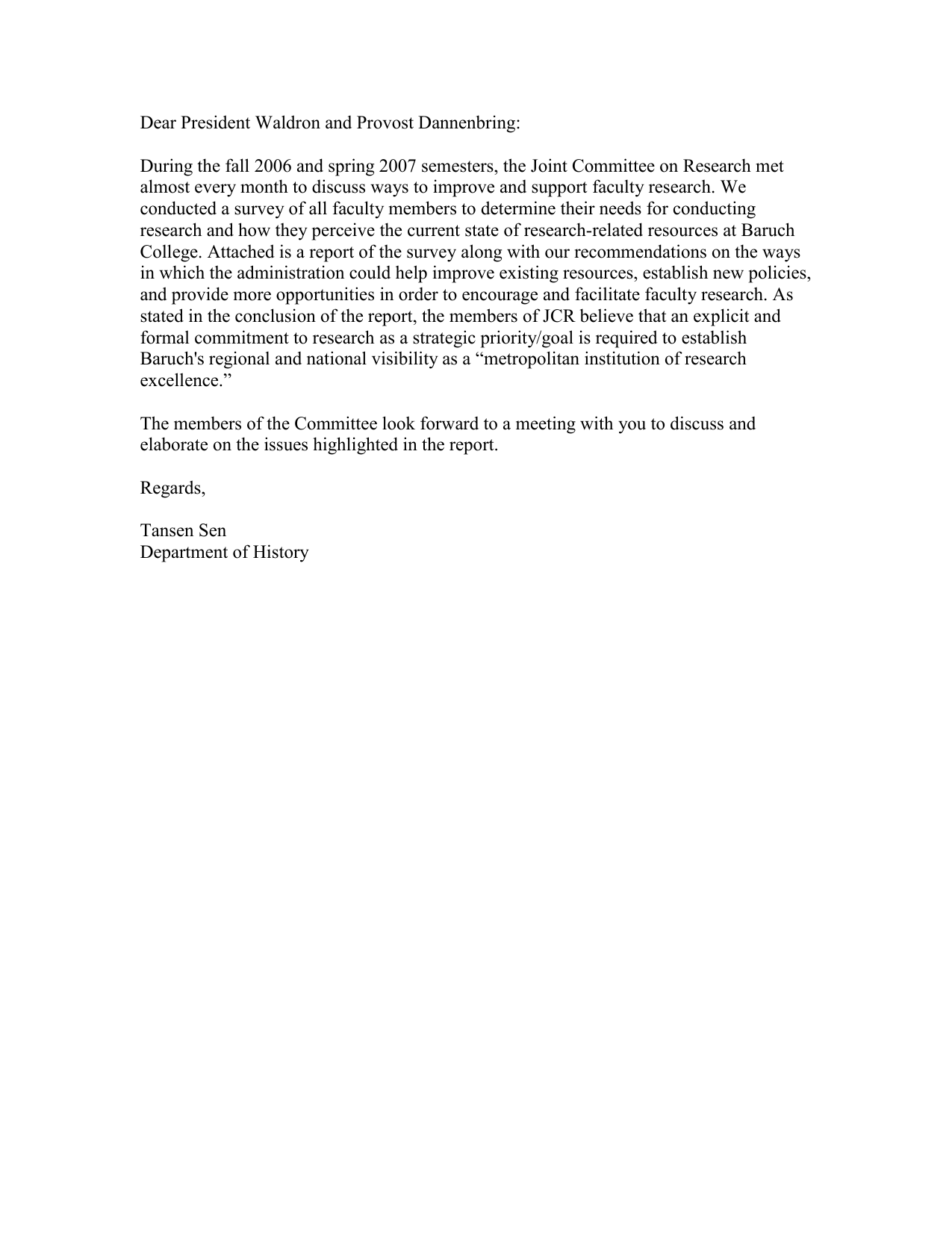 Dear President Waldron and Provost Dannenbring:
During the fall 2006 and spring 2007 semesters, the Joint Committee on Research met almost every month to discuss ways to improve and support faculty research. We conducted a survey of all faculty members to determine their needs for conducting research and how they perceive the current state of research-related resources at Baruch
College. Attached is a report of the survey along with our recommendations on the ways in which the administration could help improve existing resources, establish new policies, and provide more opportunities in order to encourage and facilitate faculty research. As stated in the conclusion of the report, the members of JCR believe that an explicit and formal commitment to research as a strategic priority/goal is required to establish
Baruch's regional and national visibility as a "metropolitan institution of research excellence."
The members of the Committee look forward to a meeting with you to discuss and elaborate on the issues highlighted in the report.
Regards,
Tansen Sen
Department of History