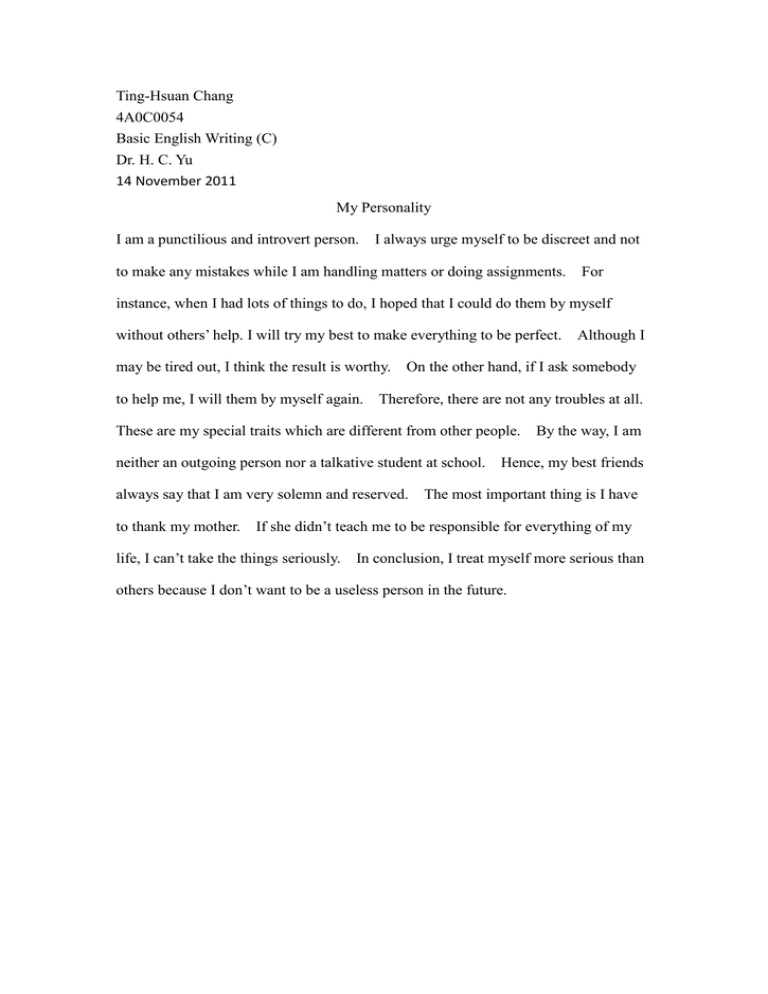 Ting-Hsuan Chang
4A0C0054
Basic English Writing (C)
Dr. H. C. Yu
14 November 2011
My Personality
I am a punctilious and introvert person.
I always urge myself to be discreet and not
to make any mistakes while I am handling matters or doing assignments.
For
instance, when I had lots of things to do, I hoped that I could do them by myself
without others' help. I will try my best to make everything to be perfect.
Although I
may be tired out, I think the result is worthy. On the other hand, if I ask somebody
to help me, I will them by myself again.
Therefore, there are not any troubles at all.
These are my special traits which are different from other people.
By the way, I am
neither an outgoing person nor a talkative student at school. Hence, my best friends
always say that I am very solemn and reserved.
to thank my mother.
The most important thing is I have
If she didn't teach me to be responsible for everything of my
life, I can't take the things seriously.
In conclusion, I treat myself more serious than
others because I don't want to be a useless person in the future.