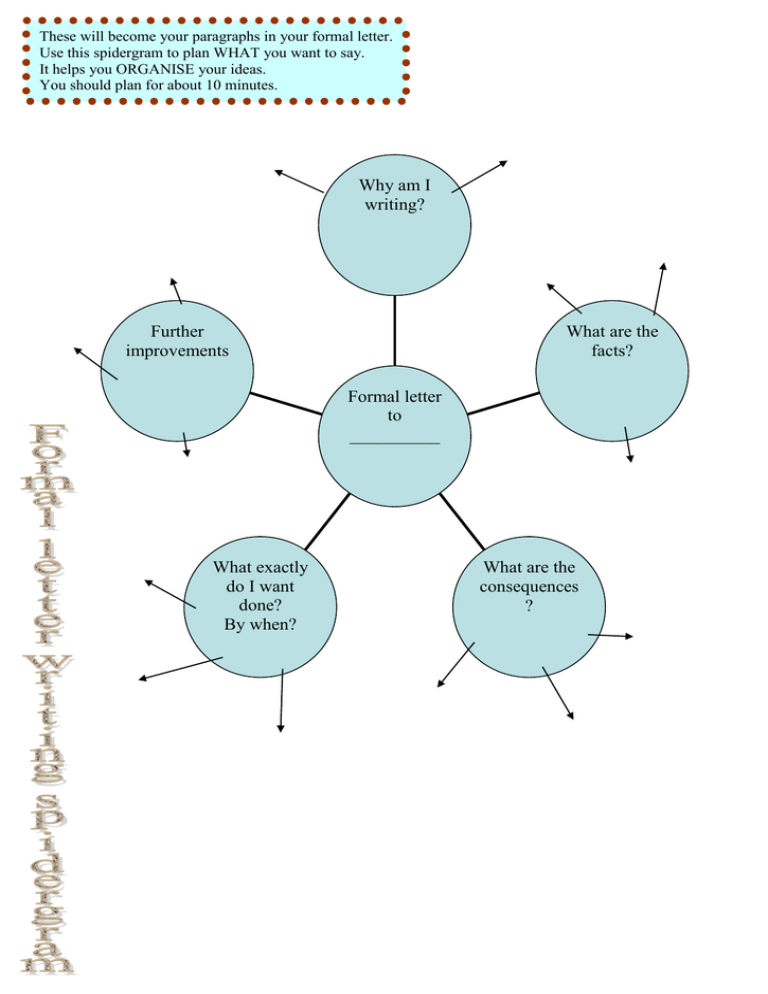 These will become your paragraphs in your formal letter.
Use this spidergram to plan WHAT you want to say.
It helps you ORGANISE your ideas.
You should plan for about 10 minutes.
Why am I
writing?
Further
improvements
What are the
facts?
Formal letter
to
__________
What exactly
do I want
done?
By when?
What are the
consequences
?