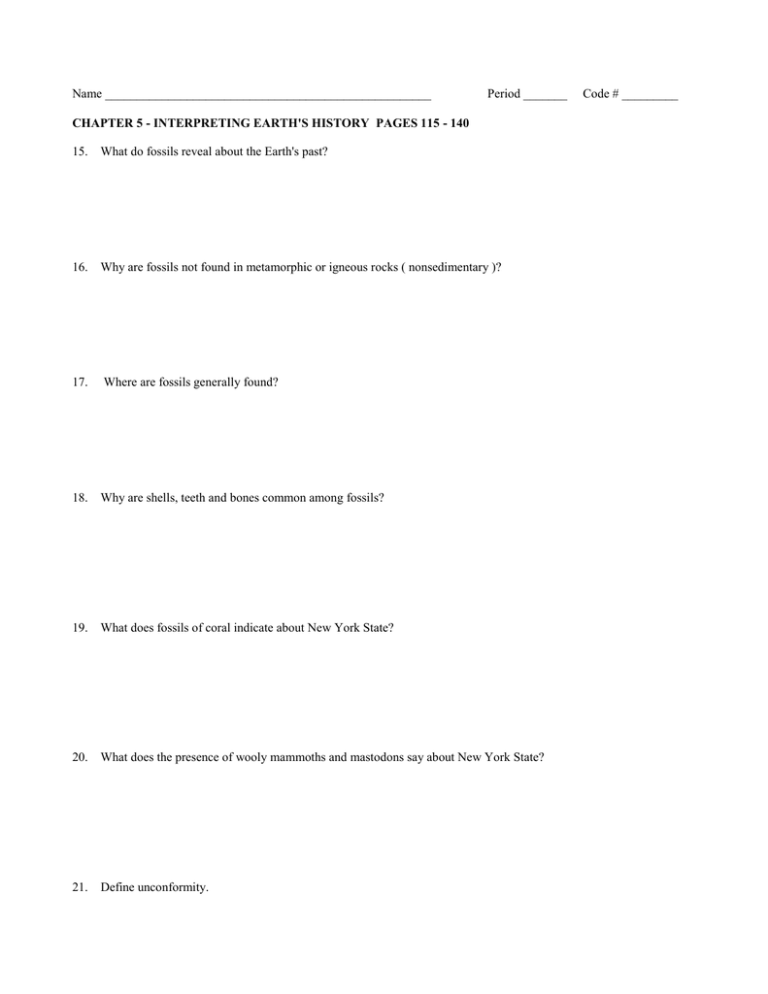 Name ____________________________________________________
Period _______
CHAPTER 5 - INTERPRETING EARTH'S HISTORY PAGES 115 - 140
15. What do fossils reveal about the Earth's past?
16. Why are fossils not found in metamorphic or igneous rocks ( nonsedimentary )?
17.
Where are fossils generally found?
18. Why are shells, teeth and bones common among fossils?
19. What does fossils of coral indicate about New York State?
20. What does the presence of wooly mammoths and mastodons say about New York State?
21.
Define unconformity.
Code # _________
22. What does a rock outcrop which shows an unconformity indicate about the area?
23.
How are original rock layers created?
24. What will folding and faulting of rocks result in?
25. What does intrusion of magma result in?
26. What does metamorphism in rocks result in?
27.
A geologist can study a rock outcrop to determine its geologic history. What is meant by geologic history?
28.
Define correlation.