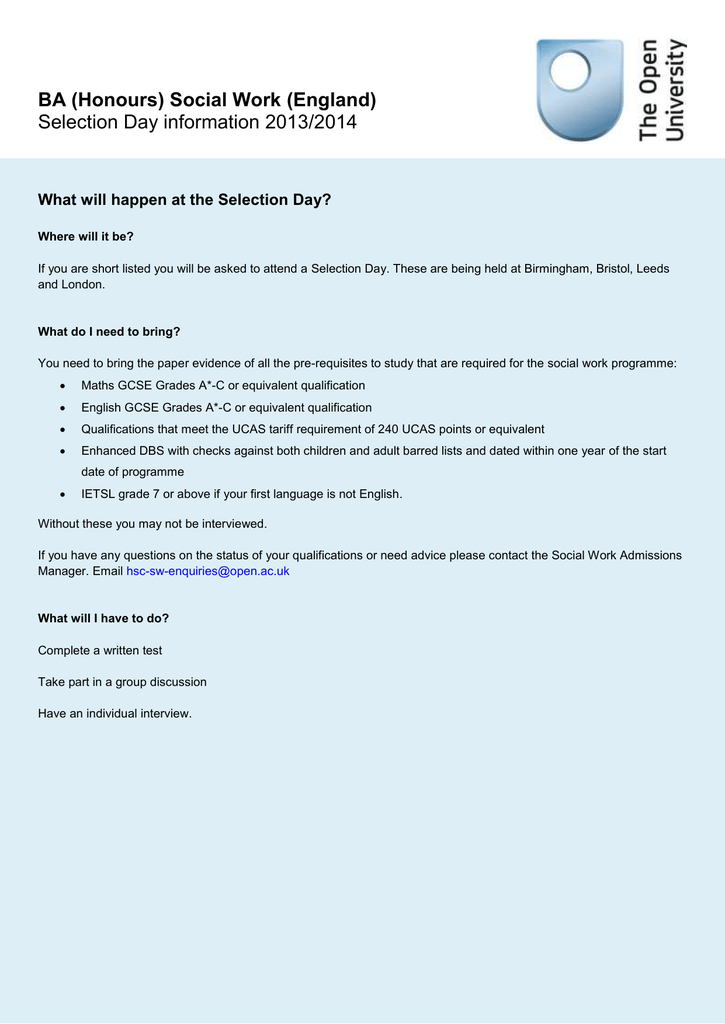 BA (Honours) Social Work (England)
Selection Day information 2013/2014
What will happen at the Selection Day?
Where will it be?
If you are short listed you will be asked to attend a Selection Day. These are being held at Birmingham, Bristol, Leeds
and London.
What do I need to bring?
You need to bring the paper evidence of all the pre-requisites to study that are required for the social work programme:

Maths GCSE Grades A*-C or equivalent qualification

English GCSE Grades A*-C or equivalent qualification

Qualifications that meet the UCAS tariff requirement of 240 UCAS points or equivalent

Enhanced DBS with checks against both children and adult barred lists and dated within one year of the start
date of programme

IETSL grade 7 or above if your first language is not English.
Without these you may not be interviewed.
If you have any questions on the status of your qualifications or need advice please contact the Social Work Admissions
Manager. Email [email protected]
What will I have to do?
Complete a written test
Take part in a group discussion
Have an individual interview.