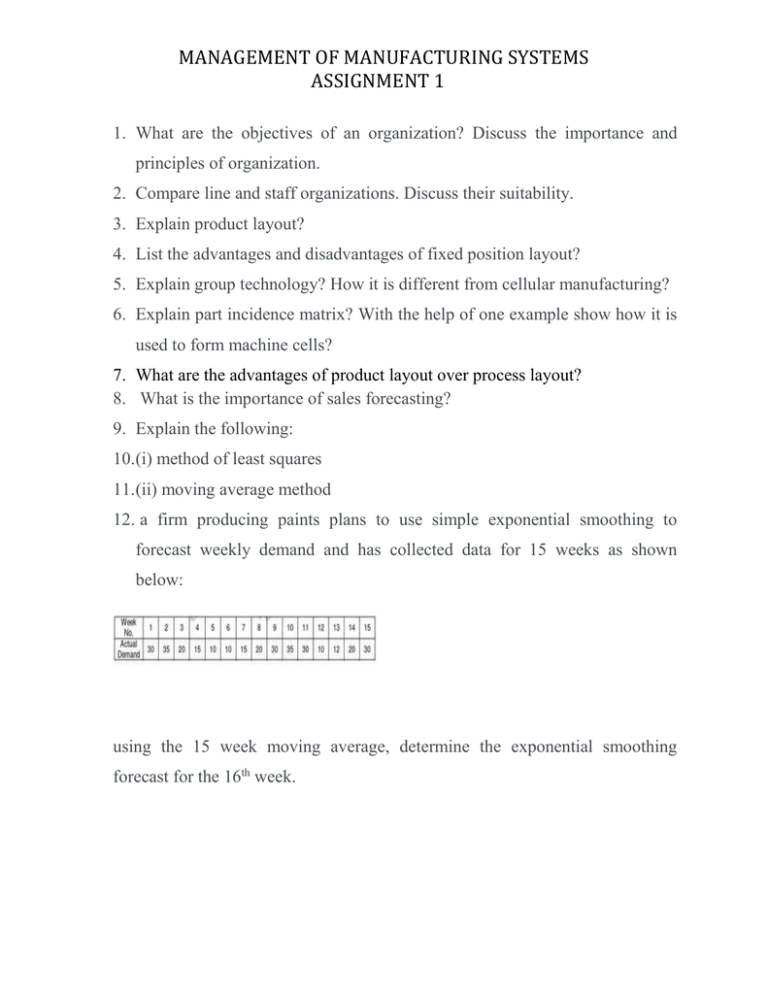 MANAGEMENT OF MANUFACTURING SYSTEMS
ASSIGNMENT 1
1. What are the objectives of an organization? Discuss the importance and
principles of organization.
2. Compare line and staff organizations. Discuss their suitability.
3. Explain product layout?
4. List the advantages and disadvantages of fixed position layout?
5. Explain group technology? How it is different from cellular manufacturing?
6. Explain part incidence matrix? With the help of one example show how it is
used to form machine cells?
7. What are the advantages of product layout over process layout?
8. What is the importance of sales forecasting?
9. Explain the following:
10.(i) method of least squares
11.(ii) moving average method
12. a firm producing paints plans to use simple exponential smoothing to
forecast weekly demand and has collected data for 15 weeks as shown
below:
using the 15 week moving average, determine the exponential smoothing
forecast for the 16th week.