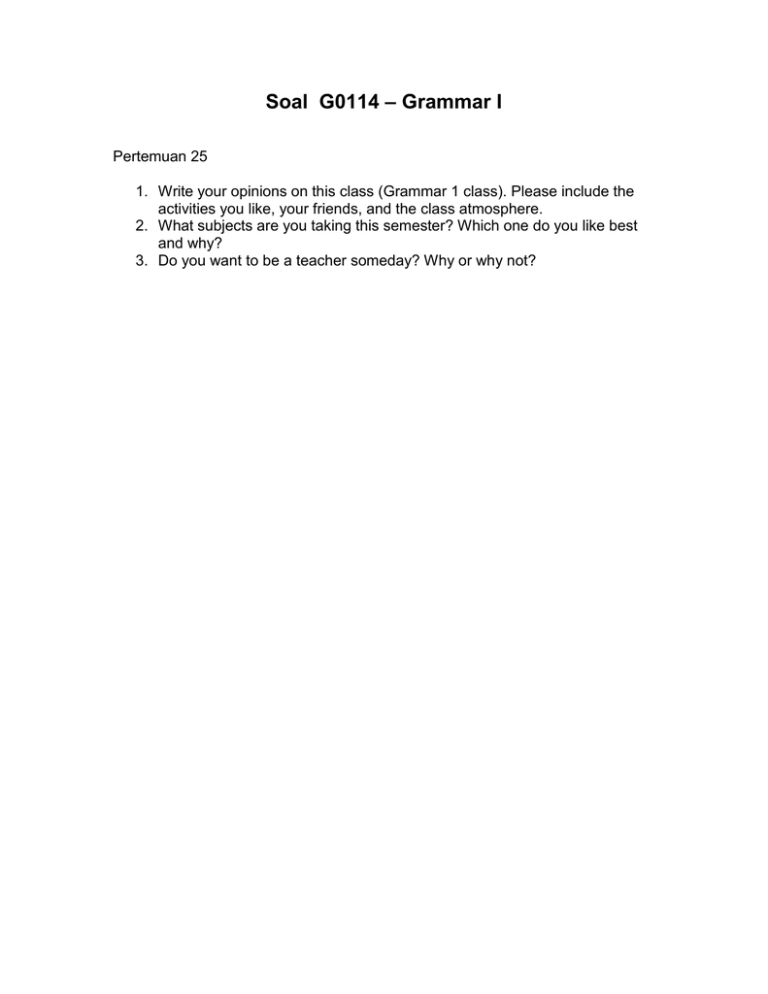 Soal G0114 – Grammar I
Pertemuan 25
1. Write your opinions on this class (Grammar 1 class). Please include the
activities you like, your friends, and the class atmosphere.
2. What subjects are you taking this semester? Which one do you like best
and why?
3. Do you want to be a teacher someday? Why or why not?