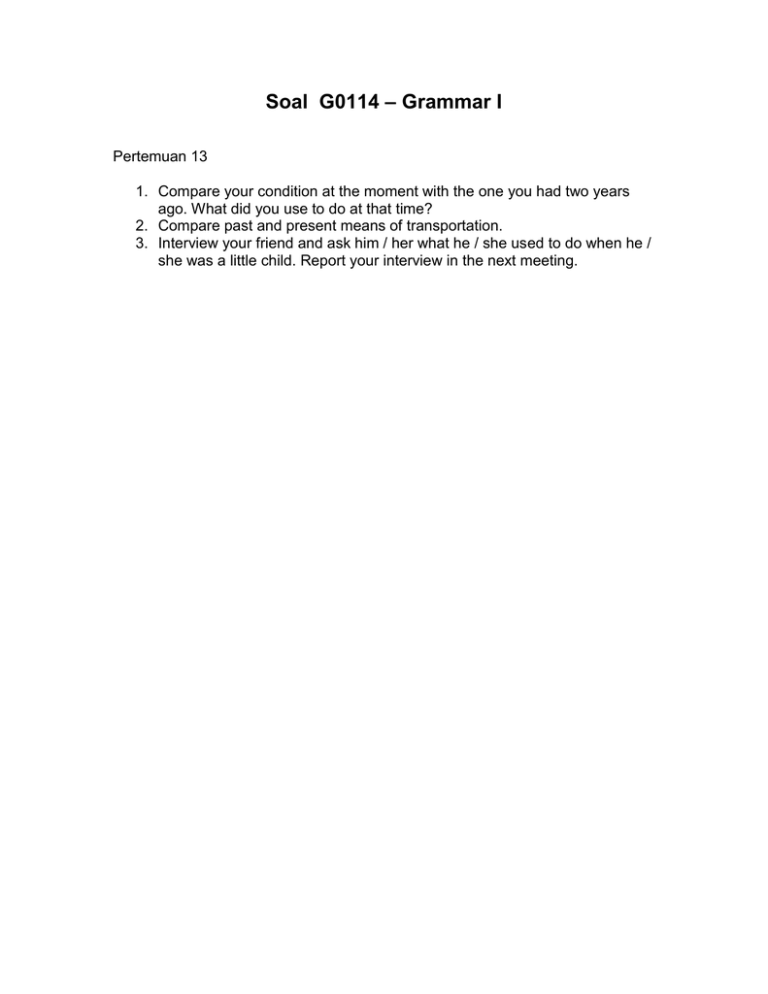 Soal G0114 – Grammar I
Pertemuan 13
1. Compare your condition at the moment with the one you had two years
ago. What did you use to do at that time?
2. Compare past and present means of transportation.
3. Interview your friend and ask him / her what he / she used to do when he /
she was a little child. Report your interview in the next meeting.