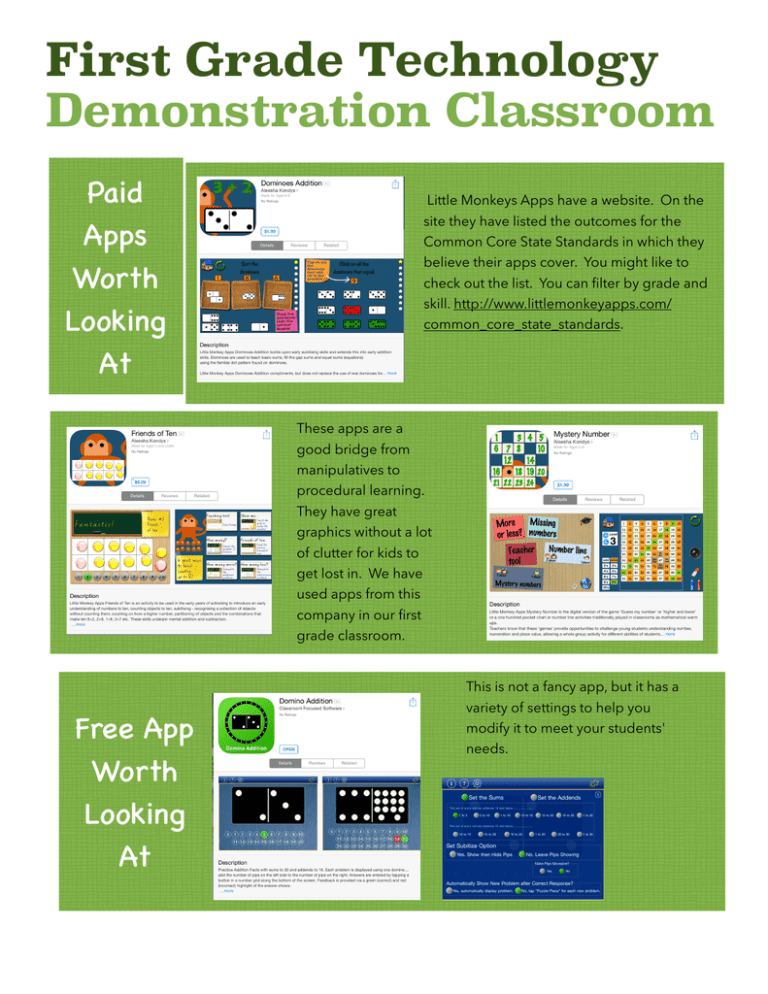 First Grade Technology
Demonstration Classroom
Paid
Apps
Worth
Looking
At
Little Monkeys Apps have a website. On the
site they have listed the outcomes for the
Common Core State Standards in which they
believe their apps cover. You might like to
check out the list. You can filter by grade and
skill. http://www.littlemonkeyapps.com/
common_core_state_standards.
These apps are a
good bridge from
manipulatives to
procedural learning.
They have great
graphics without a lot
of clutter for kids to
get lost in. We have
used apps from this
company in our first
grade classroom.
Free App
Worth
Looking
At
This is not a fancy app, but it has a
variety of settings to help you
modify it to meet your students'
needs.