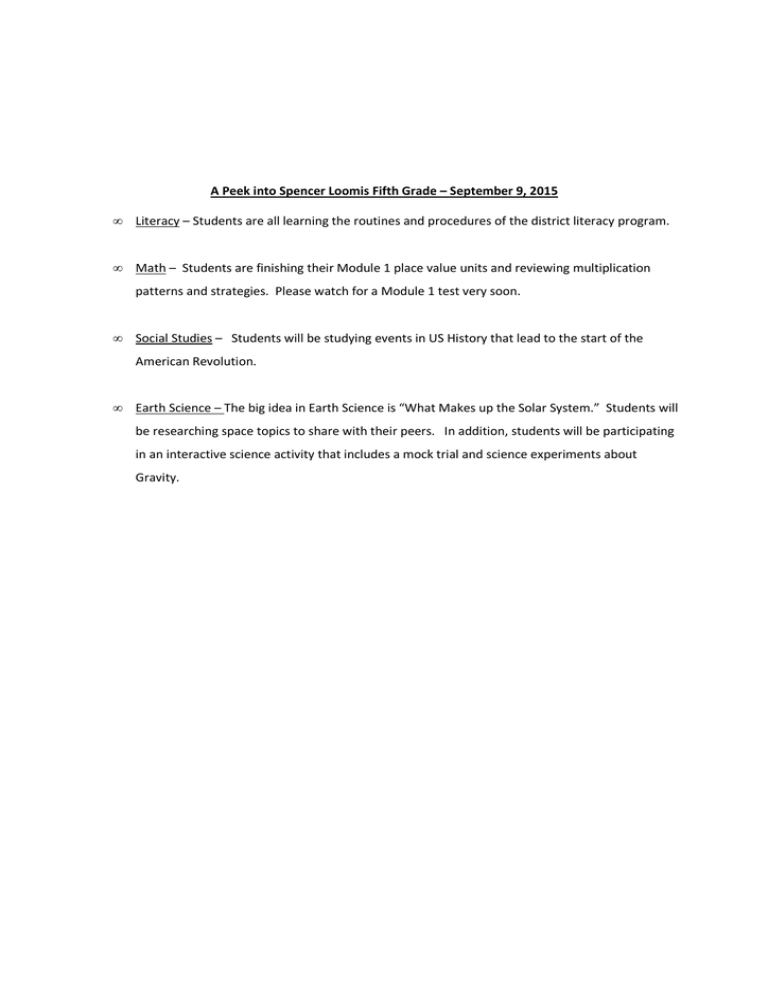 A Peek into Spencer Loomis Fifth Grade – September 9, 2015
•
Literacy – Students are all learning the routines and procedures of the district literacy program.
•
Math – Students are finishing their Module 1 place value units and reviewing multiplication
patterns and strategies. Please watch for a Module 1 test very soon.
•
Social Studies – Students will be studying events in US History that lead to the start of the
American Revolution.
•
Earth Science – The big idea in Earth Science is "What Makes up the Solar System." Students will
be researching space topics to share with their peers. In addition, students will be participating
in an interactive science activity that includes a mock trial and science experiments about
Gravity.