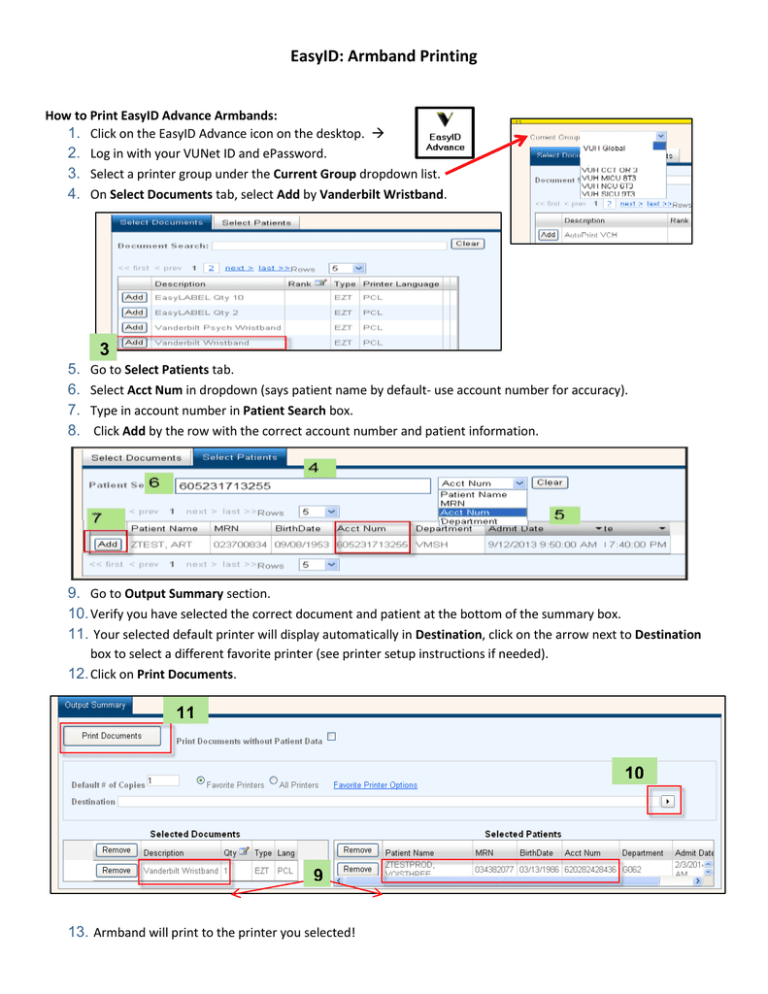 EasyID: Armband Printing
How to Print EasyID Advance Armbands:
1. Click on the EasyID Advance icon on the desktop. 
2. Log in with your VUNet ID and ePassword.
3. Select a printer group under the Current Group dropdown list.
4. On Select Documents tab, select Add by Vanderbilt Wristband.
3
5.
6.
7.
8.
Go to Select Patients tab.
Select Acct Num in dropdown (says patient name by default- use account number for accuracy).
Type in account number in Patient Search box.
Click Add by the row with the correct account number and patient information.
9. Go to Output Summary section.
10. Verify you have selected the correct document and patient at the bottom of the summary box.
11. Your selected default printer will display automatically in Destination, click on the arrow next to Destination
box to select a different favorite printer (see printer setup instructions if needed).
12. Click on Print Documents.
11
10
9
13. Armband will print to the printer you selected!