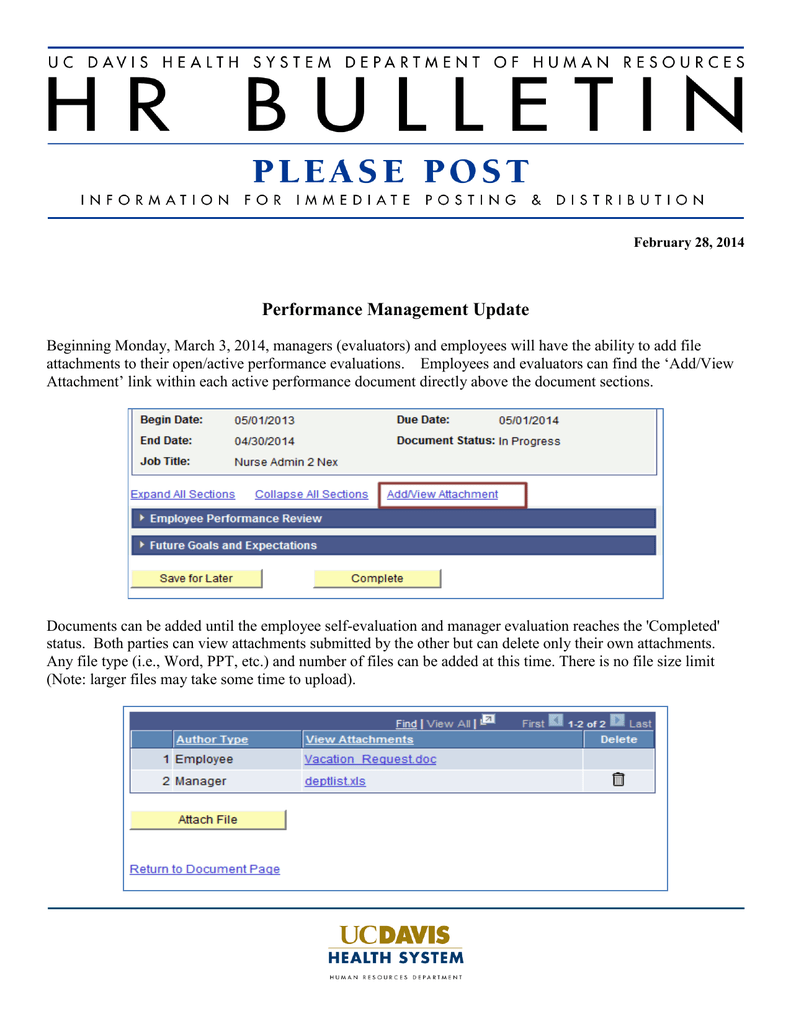 February 28, 2014
Performance Management Update
Beginning Monday, March 3, 2014, managers (evaluators) and employees will have the ability to add file
attachments to their open/active performance evaluations. Employees and evaluators can find the 'Add/View
Attachment' link within each active performance document directly above the document sections.
Documents can be added until the employee self-evaluation and manager evaluation reaches the 'Completed'
status. Both parties can view attachments submitted by the other but can delete only their own attachments.
Any file type (i.e., Word, PPT, etc.) and number of files can be added at this time. There is no file size limit
(Note: larger files may take some time to upload).
Once performance evaluations have been completed, attachments can no longer be added and existing files
cannot be deleted. The link becomes 'View Attachment' and the trash cans for deleting are no longer available.
Performance evaluation approvers will also be able to view submitted file attachments during the approval
process.
For questions or issues, please submit an email to [email protected] or contact HR Records at
(916) 734-2705.