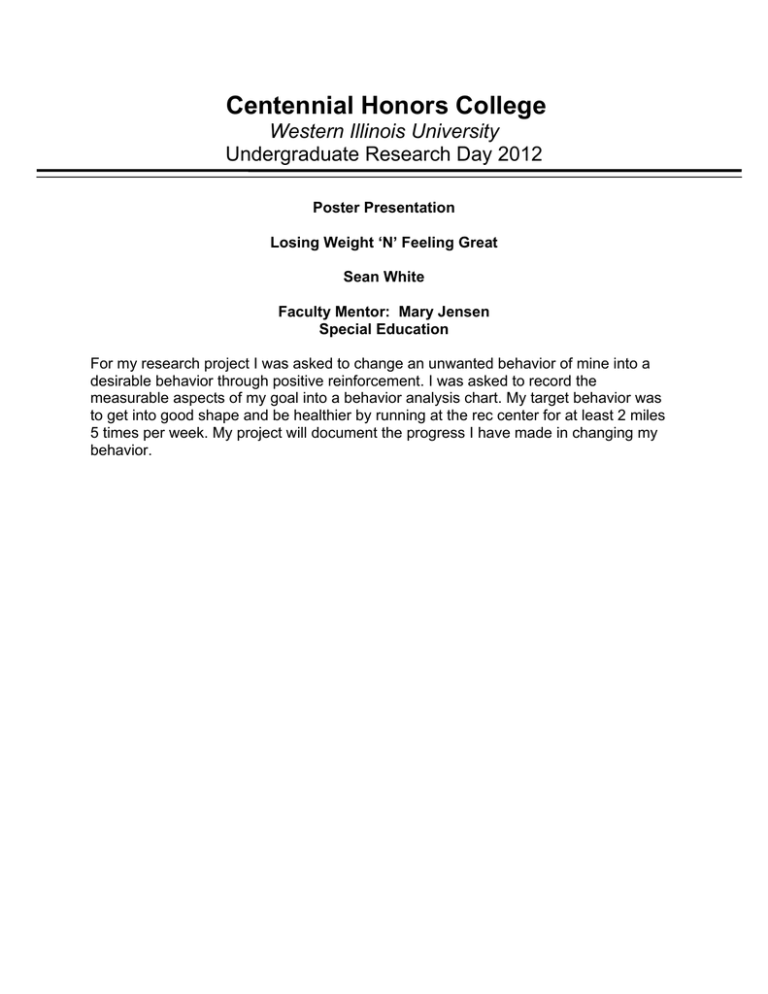 Centennial Honors College
Western Illinois University
Undergraduate Research Day 2012
Poster Presentation
Losing Weight 'N' Feeling Great
Sean White
Faculty Mentor: Mary Jensen
Special Education
For my research project I was asked to change an unwanted behavior of mine into a
desirable behavior through positive reinforcement. I was asked to record the
measurable aspects of my goal into a behavior analysis chart. My target behavior was
to get into good shape and be healthier by running at the rec center for at least 2 miles
5 times per week. My project will document the progress I have made in changing my
behavior.