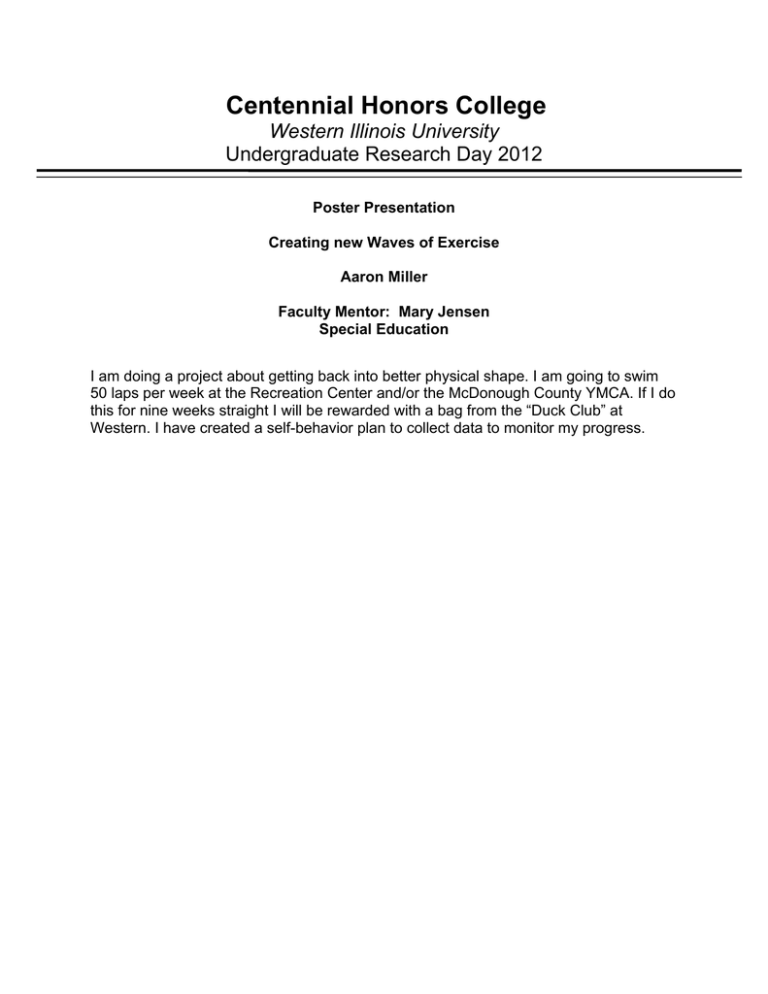 Centennial Honors College
Western Illinois University
Undergraduate Research Day 2012
Poster Presentation
Creating new Waves of Exercise
Aaron Miller
Faculty Mentor: Mary Jensen
Special Education
I am doing a project about getting back into better physical shape. I am going to swim
50 laps per week at the Recreation Center and/or the McDonough County YMCA. If I do
this for nine weeks straight I will be rewarded with a bag from the "Duck Club" at
Western. I have created a self-behavior plan to collect data to monitor my progress.