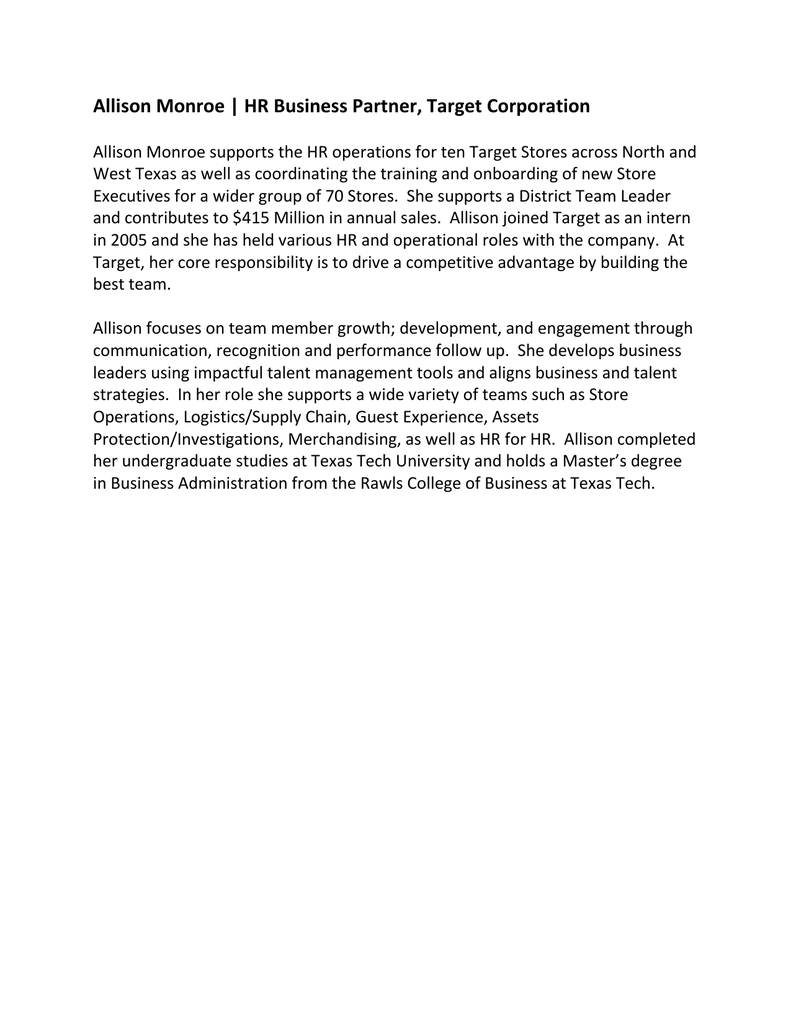 Allison Monroe | HR Business Partner, Target Corporation
Allison Monroe supports the HR operations for ten Target Stores across North and
West Texas as well as coordinating the training and onboarding of new Store
Executives for a wider group of 70 Stores. She supports a District Team Leader
and contributes to $415 Million in annual sales. Allison joined Target as an intern
in 2005 and she has held various HR and operational roles with the company. At
Target, her core responsibility is to drive a competitive advantage by building the
best team.
Allison focuses on team member growth; development, and engagement through
communication, recognition and performance follow up. She develops business
leaders using impactful talent management tools and aligns business and talent
strategies. In her role she supports a wide variety of teams such as Store
Operations, Logistics/Supply Chain, Guest Experience, Assets
Protection/Investigations, Merchandising, as well as HR for HR. Allison completed
her undergraduate studies at Texas Tech University and holds a Master's degree
in Business Administration from the Rawls College of Business at Texas Tech.