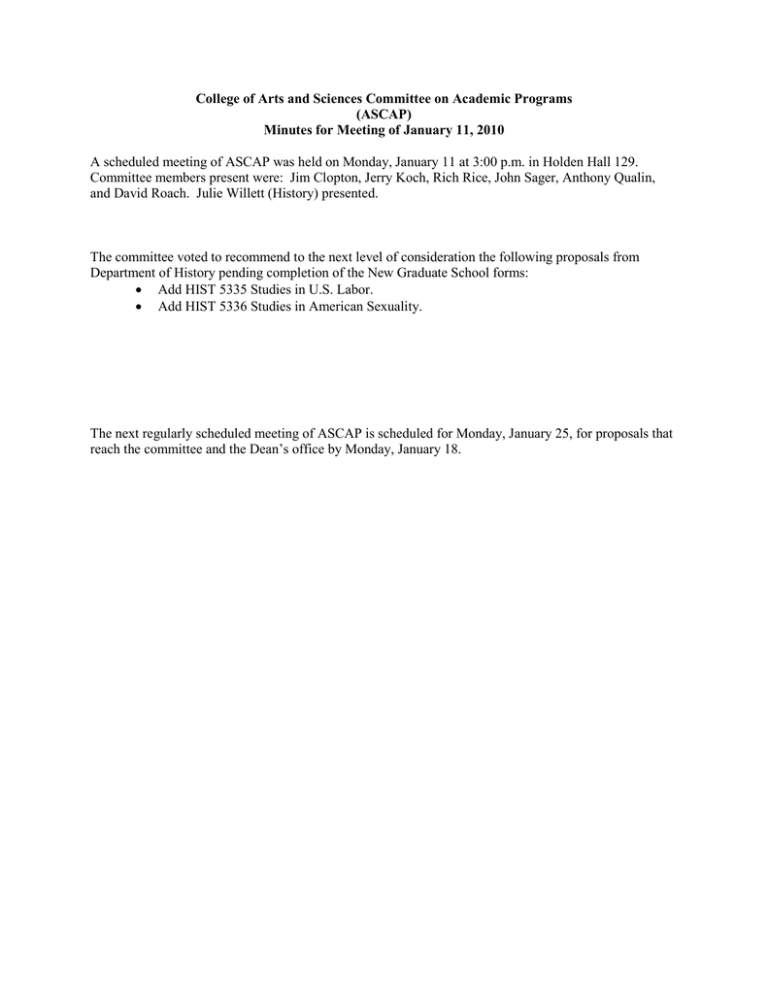 College of Arts and Sciences Committee on Academic Programs
(ASCAP)
Minutes for Meeting of January 11, 2010
A scheduled meeting of ASCAP was held on Monday, January 11 at 3:00 p.m. in Holden Hall 129.
Committee members present were: Jim Clopton, Jerry Koch, Rich Rice, John Sager, Anthony Qualin,
and David Roach. Julie Willett (History) presented.
The committee voted to recommend to the next level of consideration the following proposals from
Department of History pending completion of the New Graduate School forms:
• Add HIST 5335 Studies in U.S. Labor.
• Add HIST 5336 Studies in American Sexuality.
The next regularly scheduled meeting of ASCAP is scheduled for Monday, January 25, for proposals that
reach the committee and the Dean's office by Monday, January 18.