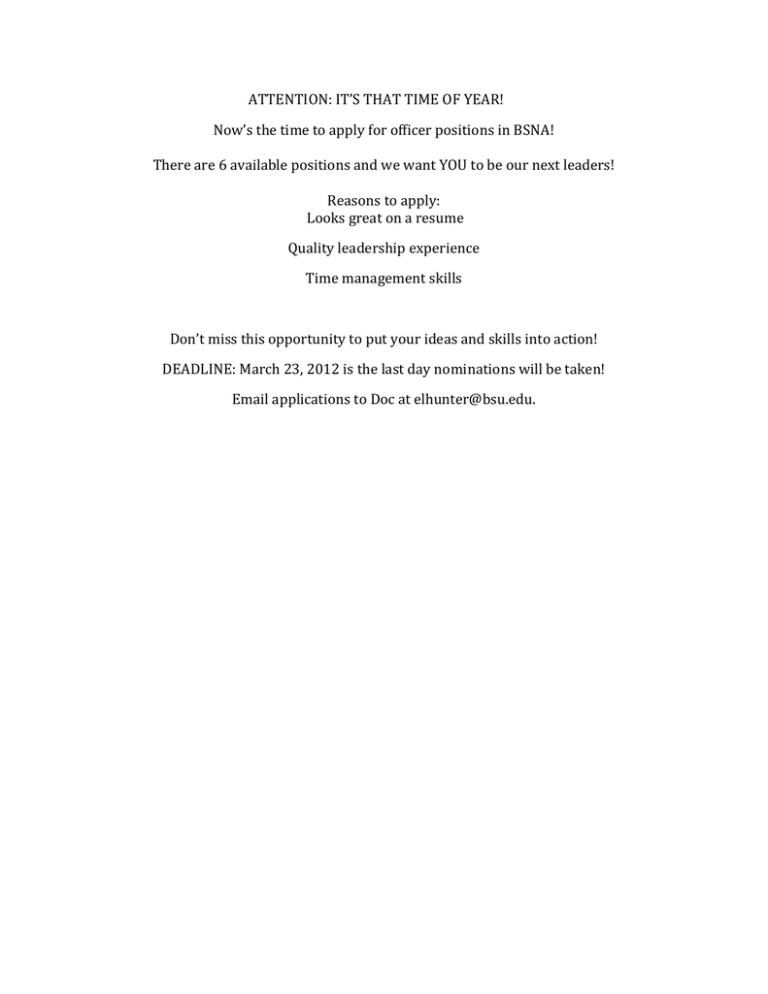 ATTENTION: IT'S THAT TIME OF YEAR!
Now's the time to apply for officer positions in BSNA!
There are 6 available positions and we want YOU to be our next leaders!
Reasons to apply:
Looks great on a resume
Quality leadership experience
Time management skills
Don't miss this opportunity to put your ideas and skills into action!
DEADLINE: March 23, 2012 is the last day nominations will be taken!
Email applications to Doc at elhunter@bsu.edu.