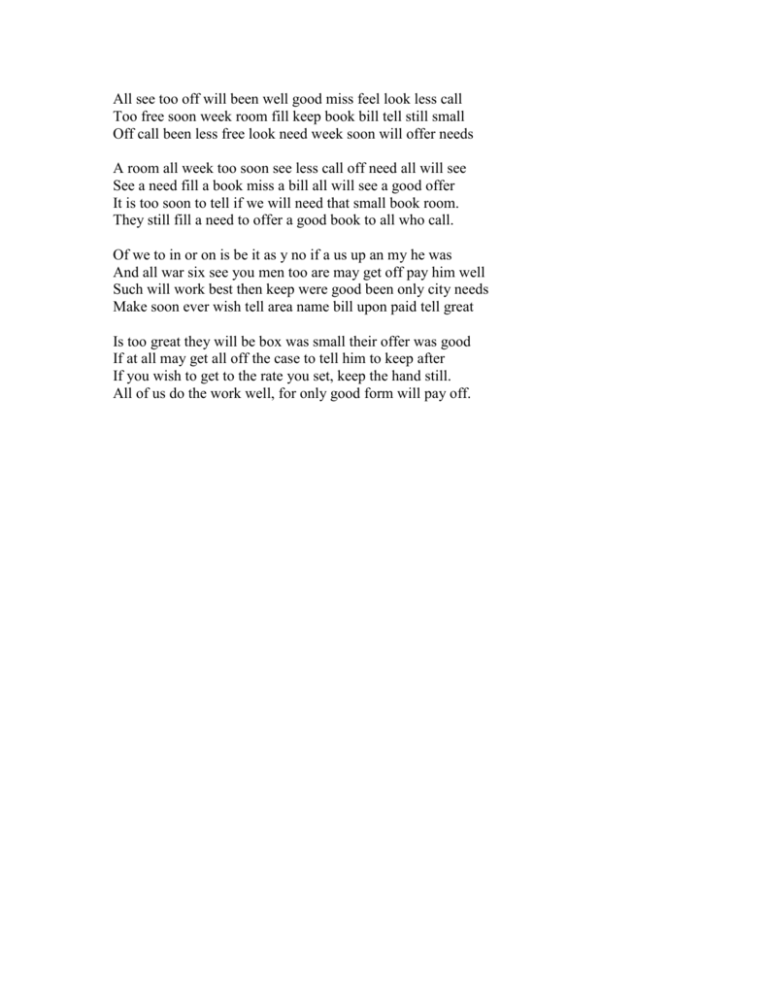 All see too off will been well good miss feel look less call
Too free soon week room fill keep book bill tell still small
Off call been less free look need week soon will offer needs
A room all week too soon see less call off need all will see
See a need fill a book miss a bill all will see a good offer
It is too soon to tell if we will need that small book room.
They still fill a need to offer a good book to all who call.
Of we to in or on is be it as y no if a us up an my he was
And all war six see you men too are may get off pay him well
Such will work best then keep were good been only city needs
Make soon ever wish tell area name bill upon paid tell great
Is too great they will be box was small their offer was good
If at all may get all off the case to tell him to keep after
If you wish to get to the rate you set, keep the hand still.
All of us do the work well, for only good form will pay off.