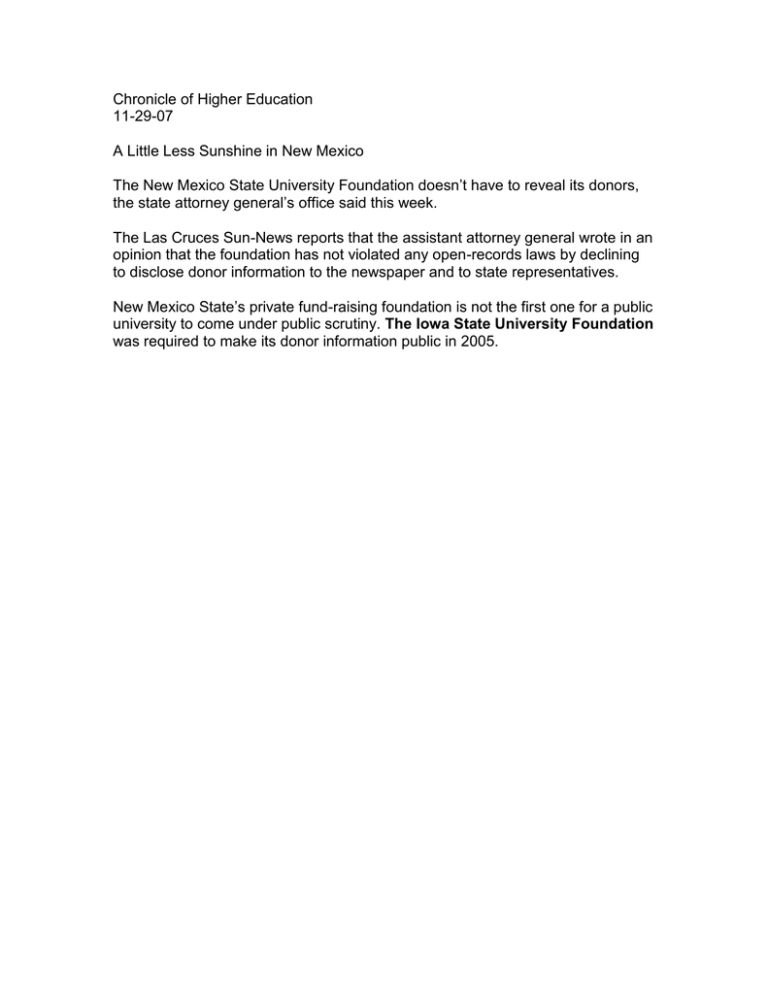 Chronicle of Higher Education
11-29-07
A Little Less Sunshine in New Mexico
The New Mexico State University Foundation doesn't have to reveal its donors,
the state attorney general's office said this week.
The Las Cruces Sun-News reports that the assistant attorney general wrote in an
opinion that the foundation has not violated any open-records laws by declining
to disclose donor information to the newspaper and to state representatives.
New Mexico State's private fund-raising foundation is not the first one for a public
university to come under public scrutiny. The Iowa State University Foundation
was required to make its donor information public in 2005.