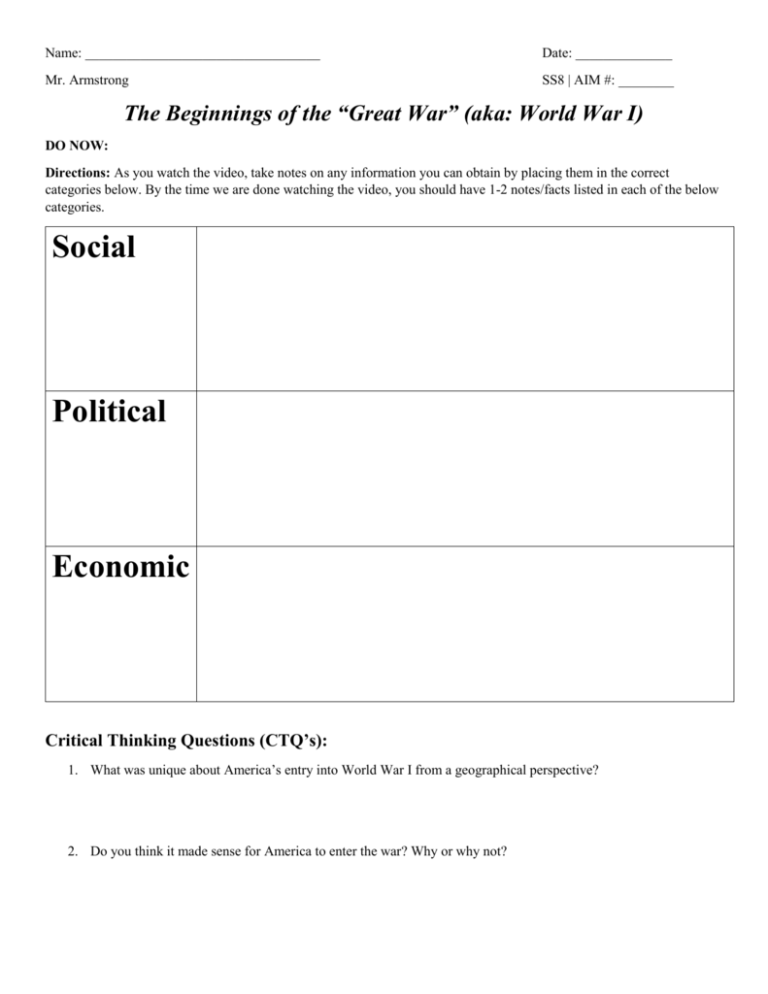 Name: __________________________________
Date: ______________
Mr. Armstrong
SS8 | AIM #: ________
The Beginnings of the "Great War" (aka: World War I)
DO NOW:
Directions: As you watch the video, take notes on any information you can obtain by placing them in the correct
categories below. By the time we are done watching the video, you should have 1-2 notes/facts listed in each of the below
categories.
Social
Political
Economic
Critical Thinking Questions (CTQ's):
1. What was unique about America's entry into World War I from a geographical perspective?
2. Do you think it made sense for America to enter the war? Why or why not?
The Zimmerman Telegram - January 16, 1917
1.
From a military standpoint, what does Germany intend to do or implement?
2.
What does Germany want Mexico to do?
3.
How might the two countries (Germany & Mexico), benefit from having each other as allies?
4. What about Mexico's geographic location makes it an ideal ally for the Central Powers?