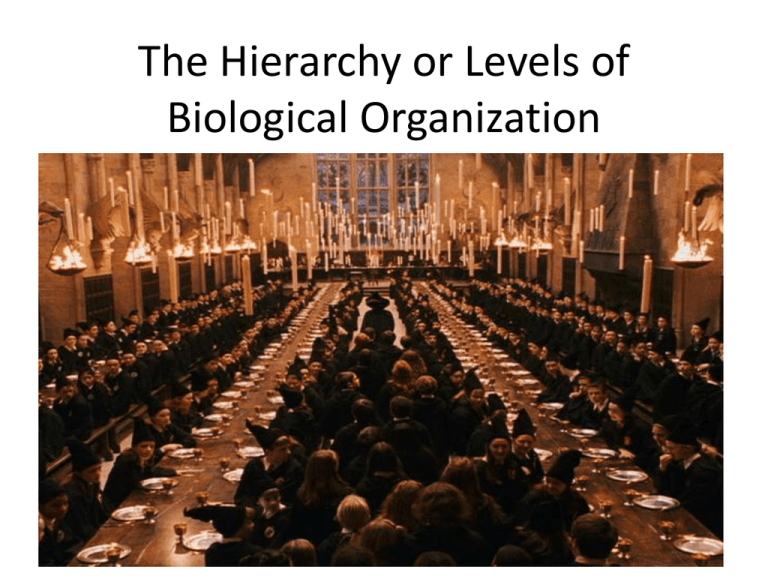 The Hierarchy or Levels of
Biological Organization
Atom
basic unit of matter
Molecule
the smallest unit
of a chemical
compound
(Compound- two or more atoms held
together by covalent chemical bonds.)
Caffeine
Macromolecule
• very large molecule,
composed of
hundreds or
thousands of atoms
• DNA or protein, esp. a
polymer,
Organelle
• Specialized
part of a cell
having some
specific
function
Cells
Basic unit of life
Tissue
a group of cells that perform a similar
function
Organs
a collection of tissues joined as
unit to serve a common function;
Organ Systems
is a group of organs that work together to
perform a certain task.
Organism
A single
individual
Population
A group of organisms of the same
type living in the same area.
Community
Populations that live together in a
given area. (Human population and House Elf population)
Ecosystem
Communities and the nonliving
surroundings
Biome
A major regional or global biotic
community
Deciduous Forest of England
Biosphere
All of the land, water and air where organisms can live.