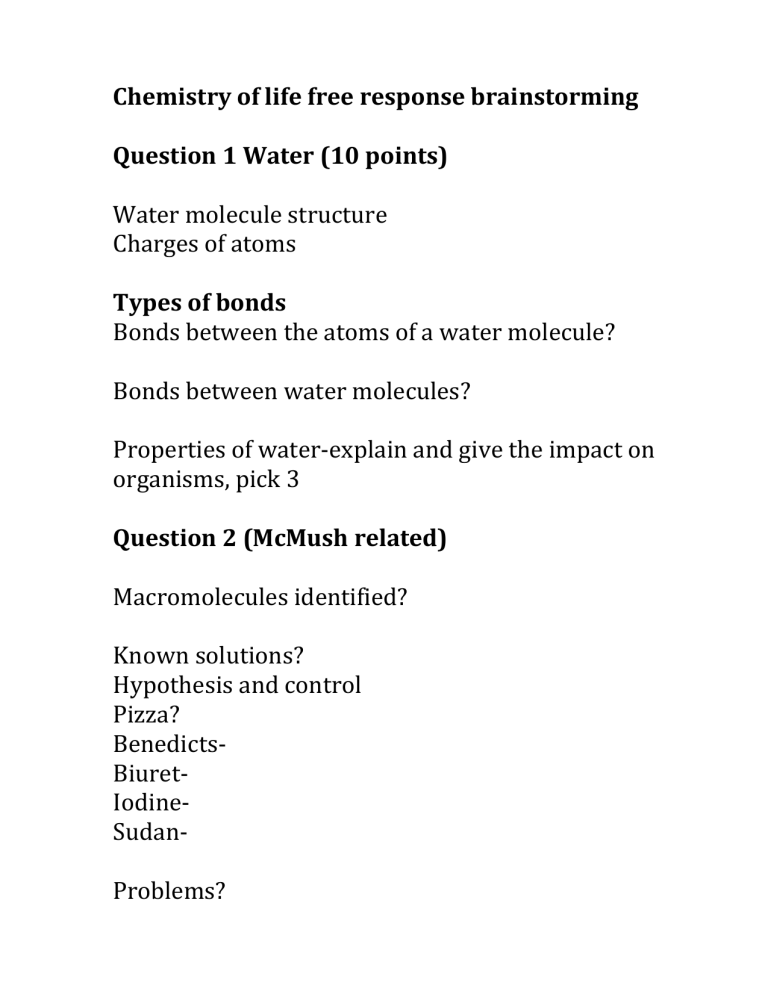 Chemistry of life free response brainstorming
Question 1 Water (10 points)
Water molecule structure
Charges of atoms
Types of bonds
Bonds between the atoms of a water molecule?
Bonds between water molecules?
Properties of water-explain and give the impact on
organisms, pick 3
Question 2 (McMush related)
Macromolecules identified?
Known solutions?
Hypothesis and control
Pizza?
BenedictsBiuretIodineSudanProblems?