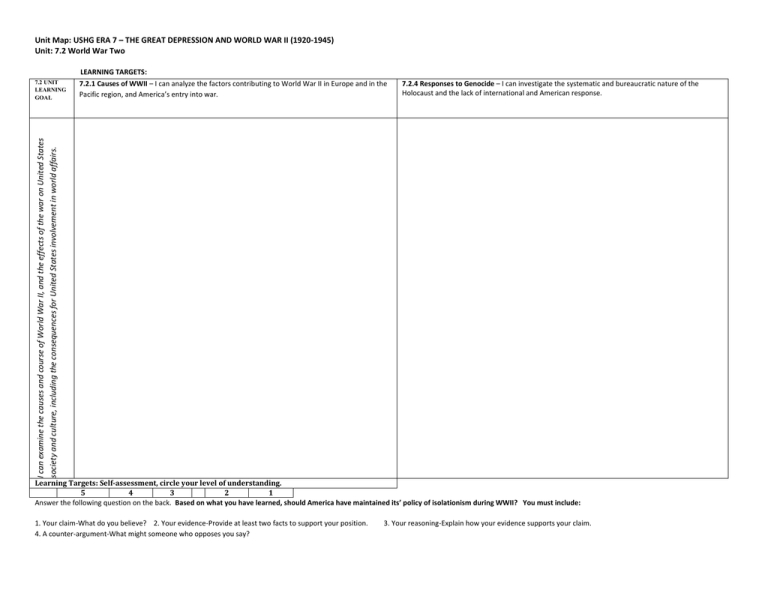 Unit Map: USHG ERA 7 – THE GREAT DEPRESSION AND WORLD WAR II (1920-1945)
Unit: 7.2 World War Two
LEARNING TARGETS:
7.2.1 Causes of WWII – I can analyze the factors contributing to World War II in Europe and in the
Pacific region, and America's entry into war.
7.2.4 Responses to Genocide – I can investigate the systematic and bureaucratic nature of the
Holocaust and the lack of international and American response.
I can examine the causes and course of World War II, and the effects of the war on United States
society and culture, including the consequences for United States involvement in world affairs.
7.2 UNIT
LEARNING
GOAL
Learning Targets: Self-assessment, circle your level of understanding.
5
4
3
2
1
Answer the following question on the back. Based on what you have learned, should America have maintained its' policy of isolationism during WWII? You must include:
1. Your claim-What do you believe? 2. Your evidence-Provide at least two facts to support your position.
4. A counter-argument-What might someone who opposes you say?
3. Your reasoning-Explain how your evidence supports your claim.