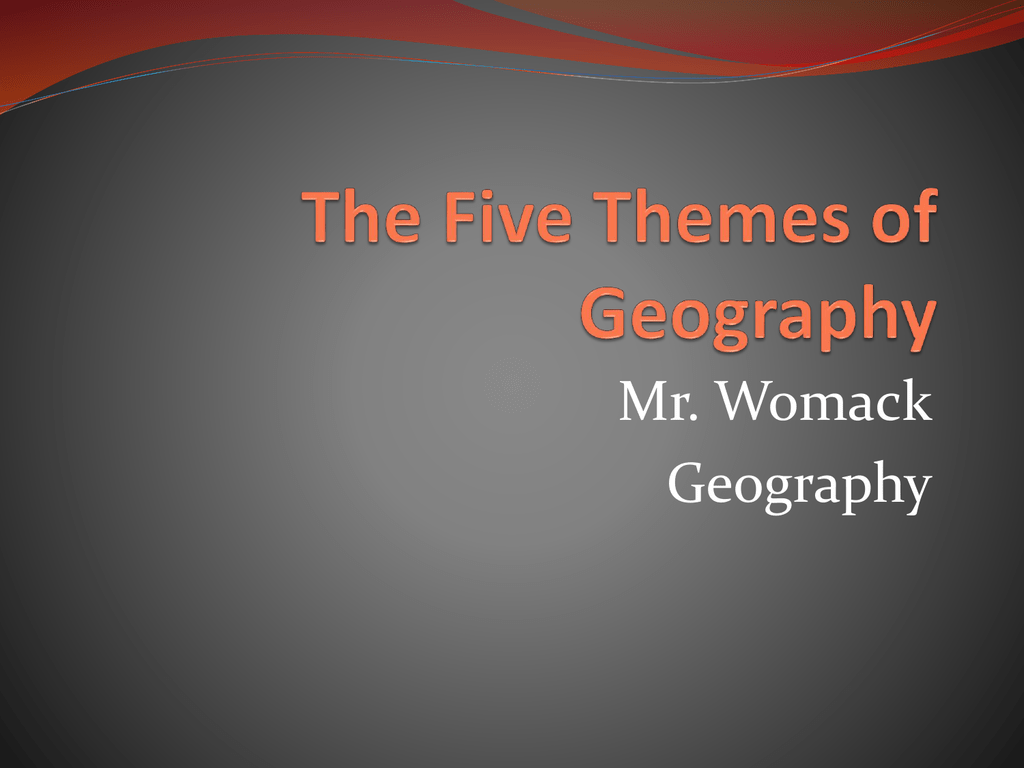 Mr. Womack
Geography
Theme 1: Location
 The question where is it refers to location.
 Absolute location refers to the exact place
on earth that a geographic feature, such as a
city, is found.
 Relative location describes a place in
comparison to other places around it.
 What is the absolute and relative location of
T.H. Bell Jr. High?
Home of the Mighty Minutemen!
How do we know location?
 Earth is divided into two equal halves.
 These divisions are called hemispheres.
 The Northern and Southern
hemispheres are divided at the equator.
 The Eastern and Western hemispheres
are divided at the Prime Meridian.
Latitude and Longitude
 To locate places north or south we use a set
of imaginary lines that run parallel to the
equator.
 These lines are called latitude. The equator
is the zero-degree line for latitude.
 We also use a set of lines that run east and
west and go up over the poles.
 These lines are called longitude lines. The
Prime Meridian is the zero-degree line for
longitude.
Relative Location
 Take a minute and talk to your neighbor.
 Tell them where your house is without using
your address.
 Start by telling them what town you live in,
and find out what they are familiar with in
the town.
 Then, describe how to get to your house
from there.
Theme 2: Place
 The question, "What is it like?" refers to the
physical description of a place.
 This would include prominent features of
the area such as:
-mountains
–large buildings,
-lakes or rivers
-broader description would include regions.
Theme 3: Region
 The question of "How are places similar or
different?" refers to region.
 In making regions areas are unified by
characteristics such as: physical, political,
economic and cultural traits that are shared.
 Formal regions of the world would include:
-The United States and Canada
-Latin America
Theme: Region
 Europe
 Russia and the Republics
 Africa
 Southwest Asia
 South Asia
 East Asia
 Southeast Asia, Oceania,
 Antarctica
Theme 4: Human-Environment
Interaction
 How do people relate to their physical world?
 I will put some names of places you are familiar with.






Write down the first thing that comes to your mind.
Pine View Reservoir
Downtown Ogden
Washington Terrace
Riverdale
Salt Lake City
Great Salt Lake
Theme 5: Movement
 How do people, goods, and ideas move from
one location to another?
 Linear distance is how far across the earth a
person, idea, or product travels. Ex. Of
barriers would be water and mountains.
 Time distance is the amount of time it takes
for a person, idea, or a product to travel. Ex.
How many minutes does it take to get to
school?
Theme: Movement
Psychological distance: This is
the way that people view
distance.
Does somewhere you often go to
seem to take less time to get to
now, then when you were
younger?