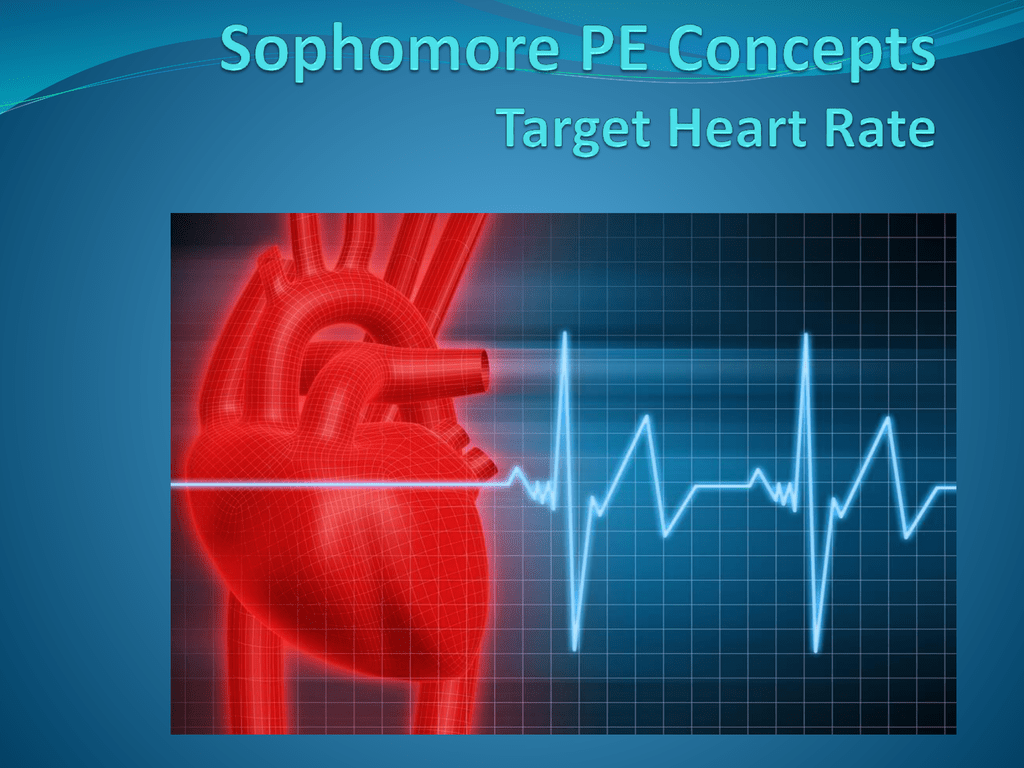 THE SIX FITNESS CATEGORIES
THERE ARE SIX (6) BASIC FITNESS CATEGORIES:
1.
2.
3.
4.
5.
6.
FLEXIBILITY
MUSCULAR STRENGTH
MUSCULAR ENDURANCE
CARDIOVASCULAR FITNESS
BODY COMPOSITION
STRESS MANAGEMENT
Target Heart Rate
3 Things You Should Know
 Your Target Heart rate is the rate your heart should
beat… DURING EXERCISE!
 When exercising or beginning an exercise program, it's
important to know what the F.I.T.T. Principle is…
F = FREQUENCY (How Often…)
I = INTENSITY (Measured by Heart Rate!)
T = TIME (How Long do you Go)
T = TYPE (What type of Exercise you do)
 You should always have two (2) fitness goals:
Long Term Goals & Short Term Goals
WHAT ARE S.M.A.R.T. GOALS?
S = Specific
M = Measurable
A = Appropriate
R = Realistic
T = Timely
How Many Players…
How Many Players Start a
Basketball Game for One
Team?
5
TENNIS
In Tennis, If the Score is Tied
at the Third Point it is
Called…
DEUCE
Computing Your THR Zone
 The purpose is to identify a target heart rate zone
which is a safe and comfortable level of overload
(exercise) that should be maintained to achieve a
training effect.
 Now, study the example on your worksheet and then
complete this activity.
Computing Your THR Zone
 EVERYONE (Young or Old) starts at 220!
 Next, subtract your Age & Total. This is your
MAXIMUM HEART RATE!
 Next, find your Resting HR on either your Carotid
Artery (Neck) or your Brachial Artery (Wrist) and
subtract it from your Resting Heart Rate & Total it.
 Next, multiply that number by 60% or .60. This is your
lower limit (inactive) score. Now add your Resting HR.
 Next , do the same thing only multiply by 90% or .90.
This is your upper limit (very active) score.
Computing Your THR Zone
 At the bottom, total your Lower Limit Column and
your Upper Limit Column.
 These two (2) numbers equal your Target Range or
Zone.
 When you exercise, your Heart Rate should be
somewhere in between those numbers for you to
receive benefit.