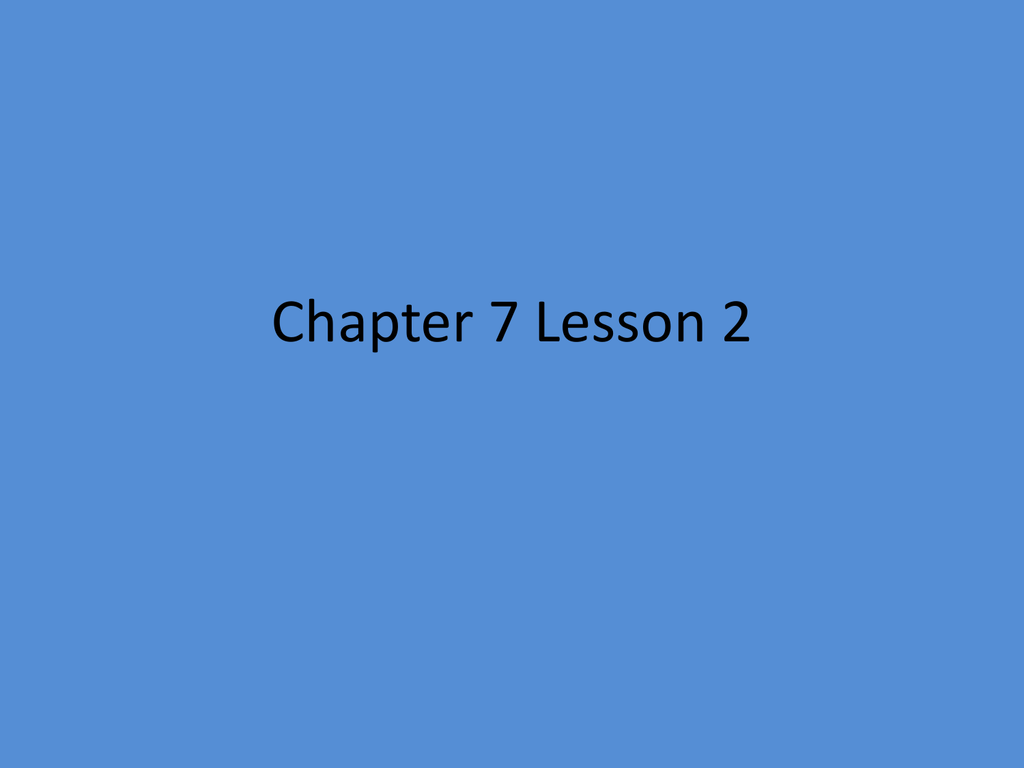 Chapter 7 Lesson 2
Ch. 7 L. 2 Vocabulary
• reform
• segregate
• prejudice
• In the late 1800s, many people were moving
to cities to work in factories, coal mines, or
areas such as banking, medicine, or law.
• African American women found domestic
(home-related) work, while African American
men worked in coal mines.
• Women became active working for reform,
such as women's right to vote.
• Because of public schools, more people were
able to get an education at this time.
• In 1893 women were able to attend the
University of Alabama for the first time.
• Many women attended normal schools, which
trained elementary teachers.
• Julia Tutweiler and Maria Fearing were two
women educators.
• Students at Agricultural and Mechanical
College of Alabama (now Auburn University)
learned about agriculture and science.
• Booker T. Washington opened the Tuskegee
Normal and Industrial Institute where African
American men and women were able to train
for jobs in industry and farming.
• Other Alabamians were schooled in art, music,
and writing.
• Roderick MacKenzie and Anne Goldthwalte
were two AL artists.
• W.C. Handy was a musician and composer
from Alabama.
• Jim Crow laws segregated African Americans and
whites.
• Homer Plessy was arrested when he sat down in
a section of a train that was for white people
only.
• The Supreme Court decided segregation was okay
as long as it was "separate but equal."
• Some leaders worked hard to stop the prejudice
against African Americans.
• W.E.B. Du Bois and others started the Niagara
Movement which formed the NAACP (National
Association for the Advancement of Colored
People). They fought for racial equality.