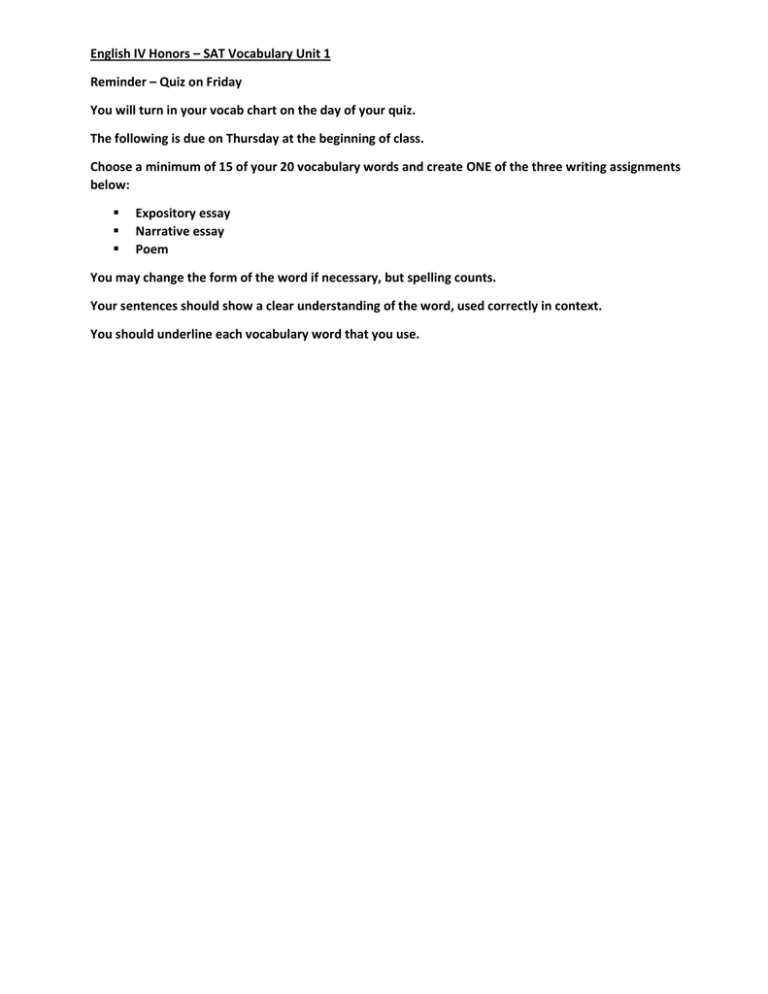 English IV Honors – SAT Vocabulary Unit 1
Reminder – Quiz on Friday
You will turn in your vocab chart on the day of your quiz.
The following is due on Thursday at the beginning of class.
Choose a minimum of 15 of your 20 vocabulary words and create ONE of the three writing assignments
below:



Expository essay
Narrative essay
Poem
You may change the form of the word if necessary, but spelling counts.
Your sentences should show a clear understanding of the word, used correctly in context.
You should underline each vocabulary word that you use.