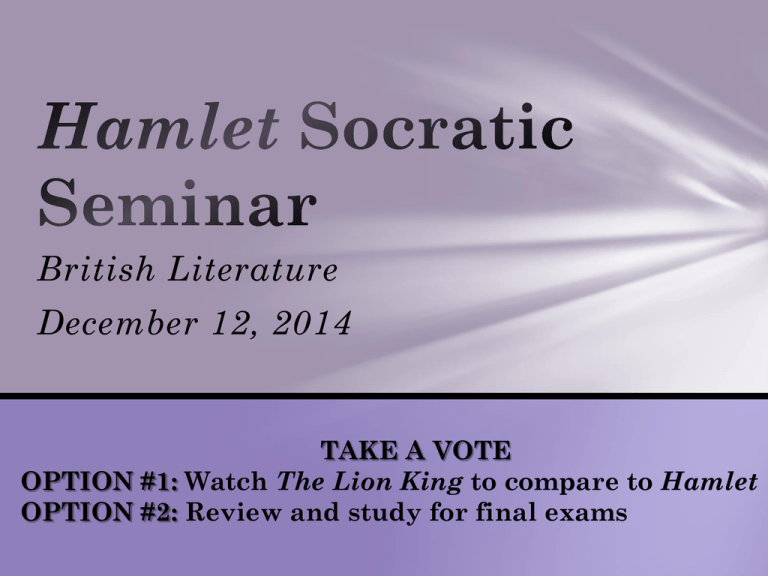 British Literature
December 12, 2014
TAKE A VOTE
OPTION #1: Watch The Lion King to compare to Hamlet
OPTION #2: Review and study for final exams
Journal Submission
To submit your journal for grading:
• Include name in a clear visible place
• Store journal rubric in the inside cover of your
notebook
• Look over your journal entries and star the
journal that you think is either your best
writing or best evidence of critical thinking.
• On the last page of your journal entries, make a
list of what you want to learn or do next
semester.
Hamlet Socratic Seminar
• Your Socratic Seminar today is worth
60 points.
• Maintain a balance between talking and
listening.
• Please remember to use textual
evidence to support your analysis.
• Remember to earn "Advanced" (3) you
must contribute analysis/questions to
the discussion that inspires new and
original thought.
British Literature Study Guide
You may work on your studying for
your final exam by reviewing your
notes and completing your study
guide.