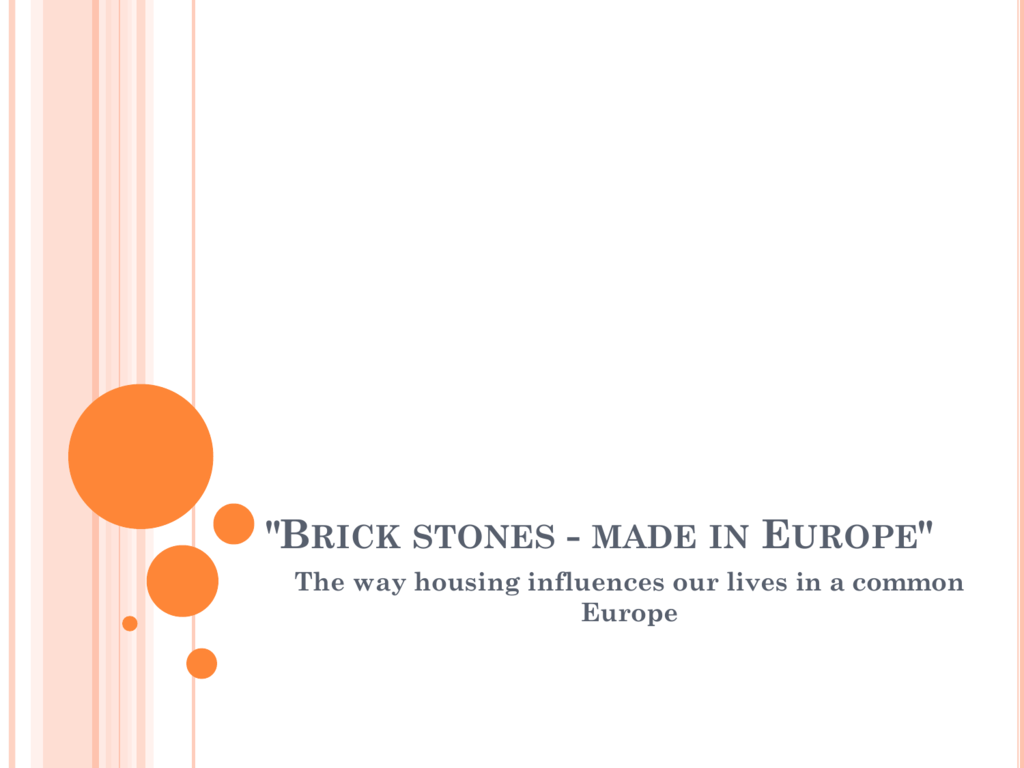 "BRICK STONES - MADE IN EUROPE"
The way housing influences our lives in a common
Europe
COUNTRY HOUSE
This type of house is usually located in the
countryside, isolated from the town. It was built
in 1870.
COUNTRY HOUSE
It is usually a two-storey, rectangular building.
Next to the property, there is a stable, commonly
called barn. It is 5/6 meters high. There is a
garden called "corte" located behind the house.
COUNTRY HOUSE
The windows are arranged symmetrically to the
central door of the building.
TYPICAL FOOD
CITY HOUSE
The building dates back to the early nineteenth
century. It is located in Badia Polesine.
CITY HOUSE
The floors are separated
by an outside string
course on which lays
the lower part of the
openings which consists
in a parapet colonnade.
The windows on the
main floor have framing
stone culminating in a
tympanum; those on the
upper floors have a
simpler decoration.
CITY HOUSE
The roof has a very articulated structure and has
a covering layer of clay roof tiles.