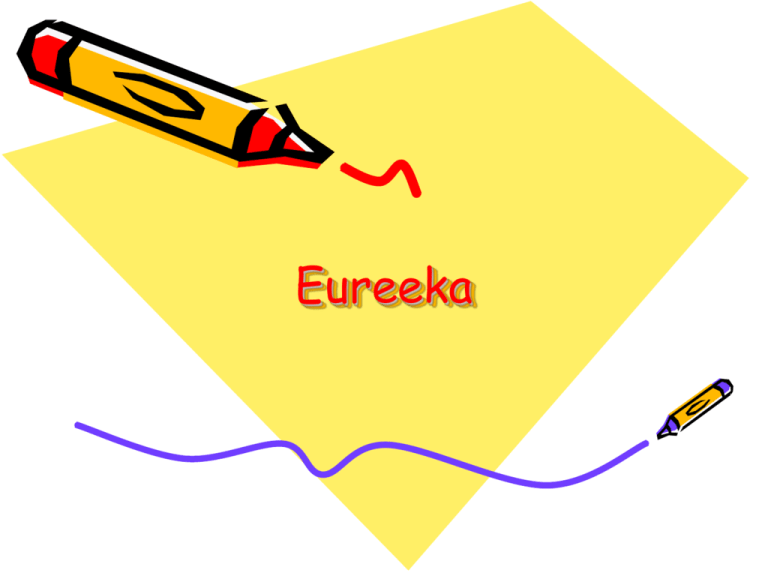 Eureeka
What is the normal
oxidation number of an
uncombined Group 1 metal?
In redox reactions what
is conserved?
•
•
•
•
Mass
Charge
Mass and charge
Neither mass or charge
Mass and charge
During an oxidation what
sub-atomic particle is lost?
electrons
What happens to the
protons in the elements in a
redox reaction?
nothing
What are possible oxidation
states for H in a redox
reaction?
+1
0
-1
What is the oxidation
number of carbon in
NaHCO3?
+4
•
•
•
•
Chlorine has an oxidation
state of +3 in which
compound?
HClO
HClO2
HClO3
HClO4
HClO2
What are the two
oxidation states of N in:
•NH4NO3
-3
+5
Which equation is a
redox reaction?
•
•
•
•
NaCl + AgNO3  AgCl + NaNO3
HCl + NaOH  H2O + KCl
2KClO3  2KCl + 3O2
H2CO3  H2O + CO2

In the reaction
Cl2 + H2O  HClO + HCl
• Is the hydrogen
reduced/oxidized/both /neither?
__________
Draw a half reaction where
Sn0 undergoes oxidation
0
Sn

+2
Sn
+
2e
Write the half reactions
for the following reaction?
• Mg + Cl2  MgCl2
Which is more likely to be
oxidized Copper or Zinc?
Higher on J will
be oxidized
If you put silver in copper
nitrate what will happen?
NOTHING
If you put copper in silver
nitrate, what will happen?
A REDOX
RXN
Given the reaction:
2Al(s) + 6H+  2Al+3 + 3H2
What is the total number of moles of
electrons gained by H+ when 2 moles
of Al (s) is completely reacted?
6
Mg + CuSO4  MgSO4 + Cu
Which species acts as the oxidizing
agent?
+2
Cu
The following example
comes from:
http://www.chem.iastate.edu/
group/Greenbowe/sections/
projectfolder/flashfiles/redox/
home.html
In an electrochemical cell
what occurs and the anode?
What occurs at the cathode and what
charge is given to it?
Refer to picture A
- Is this electrolysis or an
electrochemical cell?
- What is the saying that helps you
remember which is positive/negative
in electrolytic cells
- Which way do the positive ions
migrate when the switch is closed?
A student wishes to set up an
electrochemical cell. What other
equipment will she need?
•
•
•
•
•
•
•
Two beakers
Wire
Solid Zinc
0.1 M Zn(NO3)2
A voltmeter
Pb metal
0.1 M Pb(NO3)2
Refer to picture B
• Write the half reaction that represents the
oxidation that is taking place in the
electrochemical cell
• Write the half-reaction that occurs at the
cathode
• Write the balanced, net redox reaction that is
taking place
• Draw an arrow showing the direction of the flow
of electrons
• What is the purpose of the salt bridge.
Still referring to picture
B
• At which electrode would you place
something you wanted coated with a
metal?