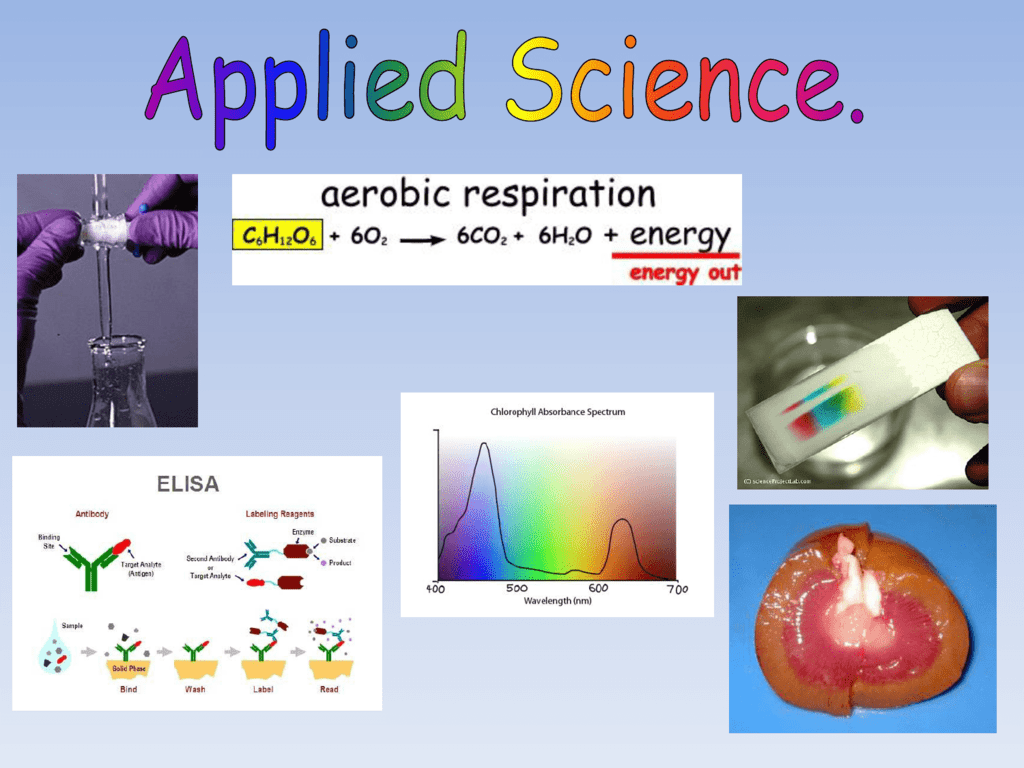 Biological
Sciences
Forensic
Sciences
Medical
Research
Physiology
Medical
Sales
Healthcare
Nursing
Biochemistry
Health
Services
Natural
Science
Pharmacology
Teaching
Technician –
Science &
Technology
Sports &
Exercise
Sciences
Biomedical
Science
Speech
Therapy
Dietician
Energy
Each year is split into 3 units.
All three together are worth 100% of the total AS Level:
AS:
Unit 1: Science at Work – portfolio. (33%).
Unit 2: Analysis at Work – portfolio. (33%).
Unit 3: Monitoring of the Human Body – Exam. (33%).
Each year is split into 3 units and is worth 100% of the
total A2 Level:
A2:
Unit 8: Investigating the Scientist's Work– portfolio. (33%).
Unit 9: Sampling, Testing & Processing - Exam. (33%).
Unit 15: Applications of Biotechnology. (33%).
Testing for ions
Tests for ions
Learning Outcomes:
(Grade C)
(Grade B)
(Grade A/A*)
HOW?
Name some ions
that produce
different
coloured flames
and produce
coloured
precipitates
Recall the colour
of flames or
precipitates
produced by
barium, copper,
potassium, &
strontium
Deduce the ion
present in a
compound when given
the flame colour or
precipitate information
Ions revision
• Atoms form ions by either gaining or losing
electrons
+
Na
+
K
2+
Ca
Br
Identifying elements
• In a laboratory, pure elements are available and
usually labelled.
• In other areas, the presence of particular
elements is unknown and must be tested.
• Flame tests are used to confirm the presence of
some elements.
1. Flame tests
• Positive ions produce different
flame colours.
• We can use these colours to find
out what positive ion a
compound contains.
Carrying out flame tests
• You will be using Hydrochloric acid
• This is dangerous!
• In all experiments, you should work with an
awareness of GLP (Good Laboratory Practice).
• Get into the habit of recording everything!
• Watch Miss Fergus demonstrate.
• GOGGLES ON!
• Off you go.
1= Sodium ions
2= Calcium ions
3= Potassium ions
4= Copper ions
Compound
Lead chloride
Flame colour
Blue/white
Sodium chloride
Bright orange
Potassium chloride
lilac
Strontium chloride
Bright red
Copper sulphate
Blue/green
Homework: Hand in September first
lesson
• Throughout the course you must identify the
vocational context for each investigation.
• You have done some testing for ions.
• Write a 2-3 page report titled "Industries that use
ion testing and how they use these results."
• Include a referenced bibliography.
You need:
• B in your Year 11 Additional GCSE.
• 43 points overall (average of B/C for all subjects).