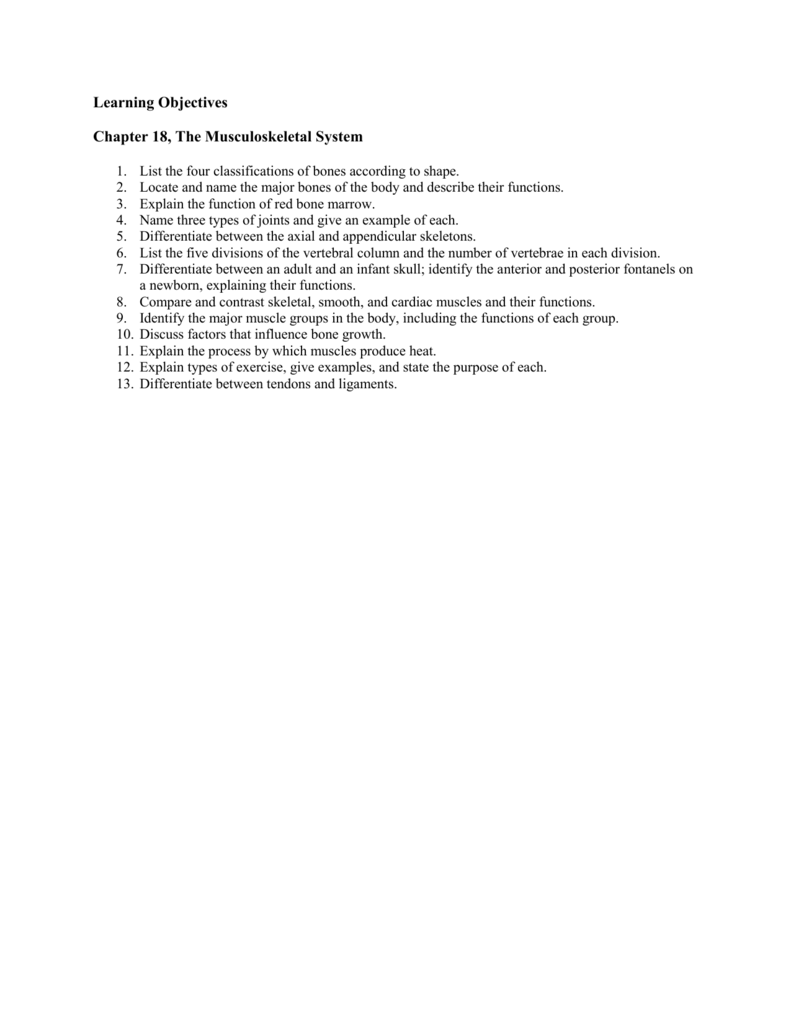 Learning Objectives
Chapter 18, The Musculoskeletal System
1.
2.
3.
4.
5.
6.
7.
8.
9.
10.
11.
12.
13.
List the four classifications of bones according to shape.
Locate and name the major bones of the body and describe their functions.
Explain the function of red bone marrow.
Name three types of joints and give an example of each.
Differentiate between the axial and appendicular skeletons.
List the five divisions of the vertebral column and the number of vertebrae in each division.
Differentiate between an adult and an infant skull; identify the anterior and posterior fontanels on
a newborn, explaining their functions.
Compare and contrast skeletal, smooth, and cardiac muscles and their functions.
Identify the major muscle groups in the body, including the functions of each group.
Discuss factors that influence bone growth.
Explain the process by which muscles produce heat.
Explain types of exercise, give examples, and state the purpose of each.
Differentiate between tendons and ligaments.