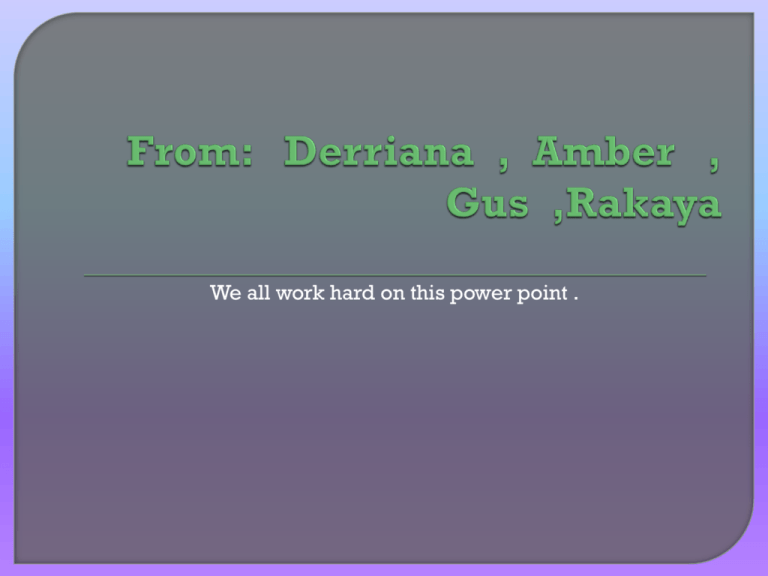 We all work hard on this power point .
BRITISH



Disadvantage
Took time + & $ to ship
soldiers + supplies
Hessians not loyal to britan
YORKTOWN
0778 Result British pyrrhic victory[1] Territorial
see Bunker Hill (disambiguationchanges British captFor a list of numerous places and things that are named after this battle).
Battle of Bunker Hill Part of the American Revolutionary War
The Death of General Warren at the Battle of Bunker Hill by John Trumbull Date June 17, 1775 Location Charlestown, Massachusetts
42°22′34.9″N 71°3′38.8″W
/
42.376361°N 71.060778°W
/ 42.376361; -71.060778Coordinates: 42°22′34.9″N 71°3′38.8″W
/
42.376361°N 71.060778°W
/ 42.376361ure Charlestown peninsula Belligerents
United Colonies Connecticut
Massachusetts
New Hampshire
Rhode Island
Great Britain Commanders and leaders Israel Putnam
William Prescott
oseph Warren †
ohn Stark
Warren declined command and fought as an individual) British Army:
William Howe
Sir Robert Pigot
ames Abercrombie + †
Henry Clinton
Royal Navy:
Samuel Graves
ohn Pitcairn † Strength about 2,400[2] 3,000+[3] Casualties and losses 115 killed,
305 wounded,
30 captured (20 POWs died)
Total: 450[4] 226 killed,
including 19 officers)
828 soldiers wounded,
including 62 officers)
Total: 1,054[5] [hide] v ·
t·
e
Boston campaign
1774–76
Powder Alarm ·
Lexington and Concord ·
Boston ·
Chelsea Creek ·
Machias ·
Bunker Hill ·
Gloucester ·
Falmouth ·
Knox artillery train ·
Dorchester Heights
The Battle of Bunker Hill took place on June 17, 1775, mostly on and around Breed's Hill, during the Siege of Boston early in the American Revolutionary War. The battle is named after the adjacent Bunker Hill, which was
peripherally involved in the battle and was the original objective of both colonial and British troops, and is occasionally referred to as the "Battle of Breed's Hill."
On June 13, 1775, the leaders of the colonial forces besieging Boston learned that the British generals were planning to send troops out from the city to occupy the unoccupied hills surrounding the city. In response to this
ntelligence, 1,200 colonial troops under the command of William Prescott stealthily occupied Bunker Hill and Breed's Hill, constructed an earthen redoubt on Breed's Hill, and built lightly fortified lines across most of the
Charlestown Peninsula.
When the British were alerted to the presence of the new position the next day, they mounted an attack against them. After two assaults on the colonial lines were repulsed with significant British casualties, the British finally
aptured the positions on the third assault, after the defenders in the redoubt ran out of ammunition. The colonial forces retreated to Cambridge over Bunker Hill, suffering their most significant losses on Bunker Hill.
While the result was a victory for the British, they suffered heavy losses: over 800 wounded and 226 killed, including a notably large number of officers. The battle is seen as an example of a Pyrrhic victory, because the
mmediate gain (the capture of Bunker Hill) was modest and did not significantly change the state of the siege, while the cost (the loss of nearly a third of the deployed forces) was high. Meanwhile, colonial forces were able
o retreat and regroup in good order having suffered fewer casualties. Furthermore, the battle demonstrated that relatively inexperienced colonial forces were willing and able to stand up to regular army troops in a pitched
battle.
BUNKERHILL
PATRIOT




Advantage
They know the land
Motivated by freedom
George Washington






Disadvantage
No regular army
Weak navy
Lacked experience
Lacked weapons
Not all Americans wanted
war
WAR AT SEA
The Blockade limited delivery of supplies and troops
To patriot forces. A privateer is a person who worked
For it self. In the end it was serapis that surrender
The naval victory made John Paul Jones a hero to the
Patriots.
AMERICAN ALLIES
Lafayette was from the country France. He was inspired after the
Americans
wrote The Declaration of independence because he felt it was hopeful
for all humans. He joined forces with General Washington and served
without pay. He was a trusted aid to General Washington.
Patriots
advantages
• THEY KNOW THE LAND
MOTIVATED BY
FREEDOM
disadvantages
• NO REGULAR ARMY
WEAK NAVY LACKED
WEAPON NOT ALL
AMERICANS WANTED
WAR
Patriots and
British
disadvantag
es advantages
The battle of the patriots and
British
 MOVIE
ADVANTAGES



They know the land
Motivated by freedom
Gorge washington
DISADVATAGES





No regular army.
Weak army.
Lacked experience.
Lacked weapons.
Not all the americans
wanted war.
ADVANTAGES




Strongest navy
well-trained army
More people , more$.
He Sians(more solders).
DISADVANTAGES


Took time and many to ship
solders and supplies.
Hessians not loyal to
british.
 the
British formed an effective
blockade.(explain….) The
British formed an effective
blockade to keep the ships
from coming in.
British
advantages
STRONGEST NAVY WELL
TRAINED ARMY MORE
PEOPLE MORE $ HESSIANS
(MORE SOLDIERS)HIRED
disadvantages
• TOOK TIME FOR $ TO
SHIP SOLDIERS TO
SUPPLIES HESSIANS
NOT LOYAL TO THE
BRITIANS
A war of bunker hill
American Allies
• Lafayette was from France. He was inspired after
the Americans wrote the Declaration of
Independence because he felt it was hopeful for
all humans. He joined forces with General
Washington and served without pay. He was a
trusted aid to general Washington.
• Kosciuszko and Pulaski were from the country
Poland. They also worked for free. They both
were leaders who fought in the continental army.
American Allies
• Von Steuben was from the Prussian army. He
came to help train the patriot troops at Valley
Forge.
• Juan de Miralles was from the Philadelphia.
He convinced three countries to give money to
help the patriot cause; Spain, Cuba, and
Mexico.
Life On the Home Front
WOMEN
• MANY WOMEN HAD TO RUN THE
HOUSEHOLD SINCE THEIR HUSBANDS
WERE AT WAR. CHILDREN ALSO HAD
TO WORK. WOMEN STARTED TO
QUESTION THEIR ROLE AND POWER.
Economics
• THE GOVERNMENT WAS CALLED THE
CONTINENTAL CONGRESS. THEY
PRINTED PAPER MONEY AND IT
SOON LOST ITS VALUE. PEOPLE
STOPPED USING IT AND THEY HAD NO
POWER TO RAISE MONEY THROUGH
TAXES,WHICH IS HOW GOVERNMENT
GETS THEIR REVENUE NOW.
SLAVERY
• AS MORE AND MORE AFRICAN
AMERICANS FOUGHT FOR
AMERICA,THE IDEA OF FREEDOM FOR
EVERYONE WAS QUESTIONED BY
SLAVES AND LEADER WILLIAM
LIVINGSTON .HE SAID THAT SLAVERLY
WAS INCONSISTENT WITH
CHRISTIANITY. HOWEVER,THE ISSUE
OF SLAVERLY WAS STILL UNSETTLED.
TREATMENT OF LOYALISTS
• SOME LOYALISTS WERE SPIES. SOME
WENT BACK TO ENGLAND. THE ONES
WHO STAYED IN AMERICA WERE
OFTEN TREATED POORLY. EXAMPLES
INCLUDE LOYALISTS WERE EXECUTED
BY PATRIOTS.