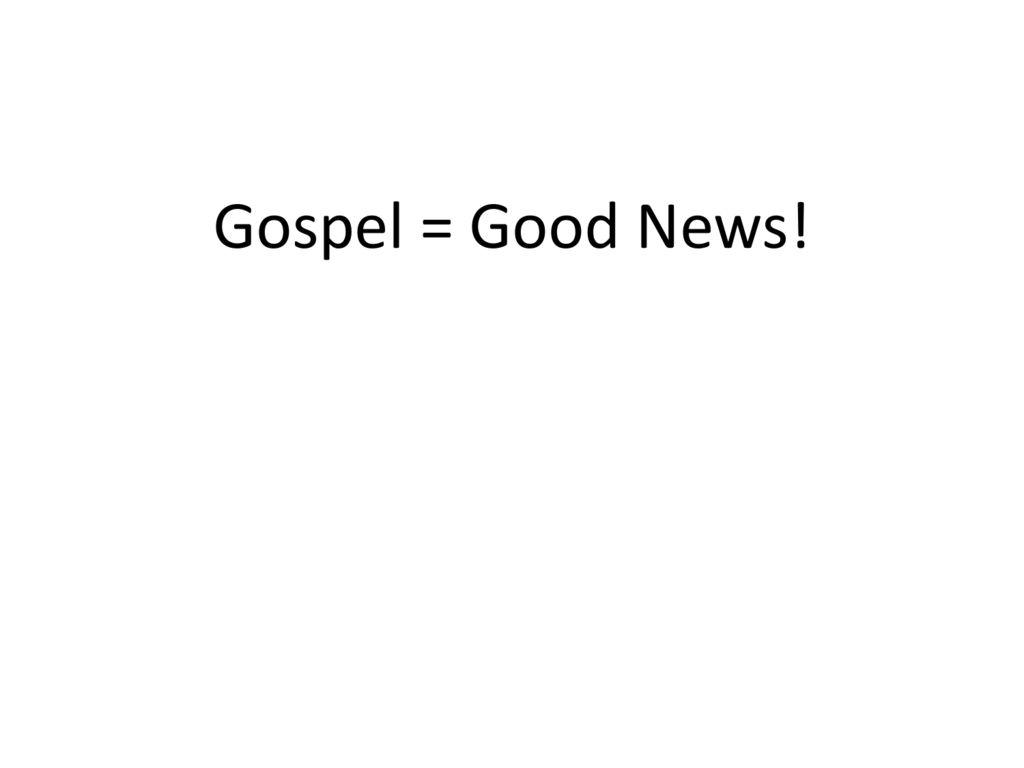 Gospel = Good News!
Body
Soul
(mind, emotions, will)
Spirit
Body
Soul
(mind, emotions, will)
Spirit
Body
Soul
(mind, emotions, will)
Spirit
Good News of the Gospel!
1. God doesn't make Himself one with just
anybody
2. God doesn't give Himself away for free
3. Jesus gave up His independence
4. Jesus demonstrates self-control
What would the world learn about Jesus and His
gospel if our romantic relationships were the
only indicator they saw?
Gospel Identity: Servants
Who you are determines what you do
What keeps you from serving?
Matthew 28:16-20
Friday, March 7
Gospel Identity Test:
1.
2.
3.
4.
Who is Jesus?
What has He done?
Who are you?
What should you do?
Philippians 2:5-8
In your relationships with one another, have the same
mindset as Christ Jesus: 6 Who, being in very nature
God, did not consider equality with God something to
be used to his own advantage; 7 rather, he made
himself nothing by taking the very nature of a servant,
being made in human likeness. 8 And being found in
appearance as a man, he humbled himself by becoming
obedient to death—even death on a cross!
Mark 10:45
For even the Son of Man did not come to be served,
but to serve, and to give his life as a ransom for many.
Gospel Identity Test:
1. Who is Jesus?
2. What has He done?
3. Who are you?
What is an idol?
A created thing on which you depend to give you
hope, significance, self-worth, or purpose
What I do should flow out of who I am
Matthew 25:31-46
"Christ prays in me,
Christ speaks in me...
Christ looks through my eyes,
Christ speaks through my words,
Christ works with my hands.
Christ walks with my feet,
Christ loves with my heart."
What if the lost only saw Jesus by the way we
treated the weak, the outcast, poor, lonely,
uncool, or the people who could never give us
anything back?
MIX Call outs: March 4-7
Interviews: March 10-14, March 24-28
Selection complete: April 1
Training 1: April 4, 5, or 6
5:00-9:00
Training 2: April 11, 12, or 13 5:00-9:00
Fall 2014
Thursday before classes until Fall Break
Communion Triads
• What is God speaking to you?
• Where do you need the gospel?