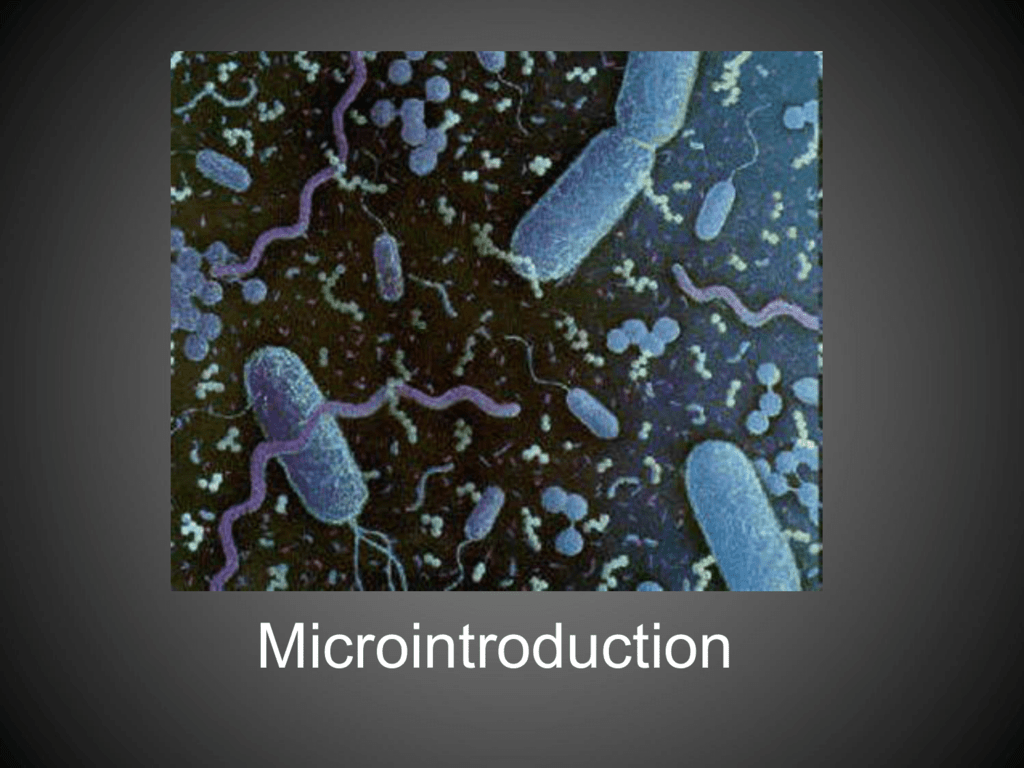 QuickTime™ and a
decompressor
are needed to see this picture.
Microintroduction
Who am I? and
Why am I here?
Why are you here?
• Name
• Why are you here?
• What have you done in other classes to
succeed?
• What have you done to cause
challenges in other classes?
• Any other information you think I should
know.
Syllabus
•
•
•
•
•
•
Instructor: Jessica Friel
Term: Fall 2012
Phone 503.316.3202
Office Hours: by appointment
Class Location: Building 1, Rm 308
Class Days & Times: TR 9:00 am-11:50 am
Syllabus
• E-mail:[email protected]
• Website: http://jfriel.wikispaces.com/BI234
• Book website:
http://connect.mcgraw-hill.com/class/j_friel_fall_2012
REQUIRED TEXTS & MATERIALS
• Cowen. Microbiology Fundamentals: A
Clinical Approach
• BI234 Lab Manual, VanHouten
• Colored pencils
• Personal Protection Equipment (goggles or
glasses--NO contacts, gloves, lab coat)
• All of these are available in the Chemeketa
Bookstore or they may be purchased online
at http://bookstore.chemeketa.edu/home.aspx
GRADING:
Assessment Tool
Laboratory Notebook
Mystery Microbe Project
Disease Presentation
Midterms ([email protected])
Final Exam-Comprehensive
Points
~76
~40
30
200
200
Total (Tentative)--Total Points will fluctuate
during the quarter ~546
GRADING
•
•
•
•
•
•
Grade Scale
90%-100%
80-89%
70-79%
60-69%
59% and below
Grade
A
B
C
D
F
Make-up Labs
• There are no make-up labs.
• If you miss more than 2 labs you will
NOT receive credit for the course.
Make-up Assessments
• No make-up quizzes or exams will be
given, except under prearranged or
special circumstances.
Late Assignmnets
• Assignments turned in late will be
marked down 50% per week.
Grade Disputes
• Please submit a hard copy or e-mail
explanation of your dispute and I will
reply to you within 48 hours
•
Lecture Material• Lecture material will be presented in the
form of PowerPoint lecture notes, class
activities and online class discussion.
• You will find the Power Point lecture
notes on the course web page.
Laboratory Notebook
• Serves as your legal record of events
that occurred in the microbiology lab.
• For those students going into an Allied
Health field, the laboratory notebook will
help you develop organizational skills
that will be necessary when
documenting patient records.
• Laboratory Notebooks will be graded for
their completeness, accuracy and
neatness.
Mystery Microbe Project• The Mystery Microbe Project (MM
project) is a way for you to become a
microbe detective
• More on this later
Disease Presentation Project• Individuals or pairs of students will
investigate the current literature and
websites about a variety of diseases.
• More on this later
Midterms
• Midterms will take place during the first
hour of lab.
• In the form of short answer, multiple
choice, true/false, short essay, long
essay and case study questions
Final Exam• Like the midterms the final will also be a
printed, hard copy exam.
• Cumulative
• A cumulative final allows you to review the
class material and further store concepts
into your long term memory.
• You will be allowed to bring a "reference
sheet" consisting of a single sided 8.5 x 11
in.
How Much Time do I need to
Dedicate to Micro?
• Be prepared to spend at least 2 hours
outside of class for every hour inside of
class.
• You will be in class 6 hours a week and
expected to study at least 12 more
hours during the week.
Tips for Success
1. Start with the "big picture"
2. Fill in the "details" by completing the
study guide assignments in a timely
manner.
3. Assess your knowledge using the selfquizzes at the end of the chapter and the
LearnSmart study modules on the
textbook website.
Tips for Success
4. Establish study groups
5. Review each week's material and try to
apply it to your everyday life.
Note: Please contact me ASAP if you are
having difficulties with this class.
Tips for Success
1. Start with the "big picture" of each
chapter by reading the Chapter Summary
found at the end of each chapter.
2. Then, start filling in the "details" by
completing the study guide assignments
in a timely manner.
3. Assess your knowledge using the selfquizzes at the end of the chapter and the
practice quizzes at the textbook website.
4. Establish study partners with whom to
study and discuss issues in microbiology.
On your own Read Through
•
•
•
•
Course Outcomes
Course Recourses and Policies
Academic Integrity
Technology Recommendations and
Resources
• Primary Teaching Methods
• Classroom Responsibility
• Chemeketa's Diversity Statement
Week
Date
Readings
T
9/25
Introduction to
Microbes and Their
Building Blocks
(Ch. 1)
TR 9/27
Tools of the
Laboratory: The
Methods for
Studying
Microorganisms (Ch.
2)
1
Due
Lab Safety
Lab Notebook and Lab Methods and Materials
Inoculate thumb TSB tubes
Inoc environmental TSA plates
Microscope Introduction
Microscopic Observation of cells from different
Kingdoms
Ch. 1,2 Study
Guides
2
T 10/2
Prokaryotic
Structure (and
Function)
(Ch. 3)
Class and Lab Activities
Observe thumb TSB
Observe environmental TSA plates
Intro Mystery Microbe Project
Obs. unknown TSB
Intro aseptic technique & Quad or T- Streak
Inoc 2 TSA plates w/MM and incubate at 2
temps(RT=22Cand BT=37C)
Intro Smear Prep and Gram stain
Perform gingival smear
Gram stain gingival & bacterial cells from gum smear
Observe, compare, and contrast eukaryotes &
prokaryotes
• That was the most boring thing we will
do in this class!!
• Let get to Microbiology!!...