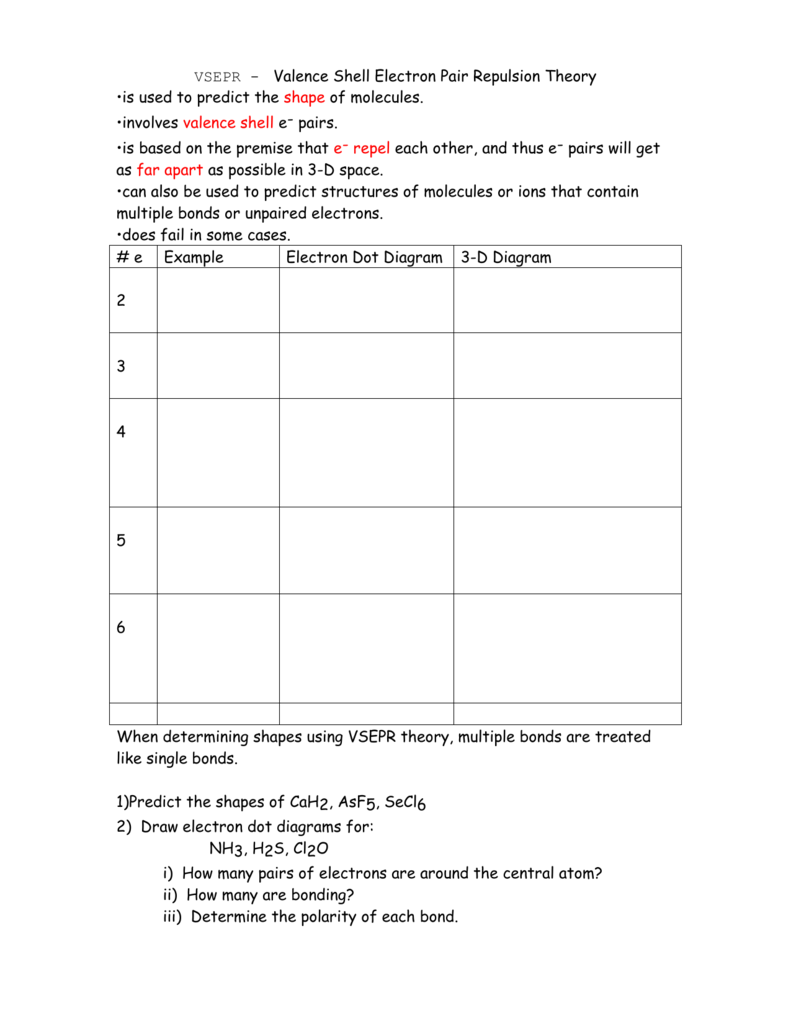 VSEPR - Valence Shell Electron Pair Repulsion Theory
•is used to predict the shape of molecules.
•involves valence shell e- pairs.
•is based on the premise that e- repel each other, and thus e- pairs will get
as far apart as possible in 3-D space.
•can also be used to predict structures of molecules or ions that contain
multiple bonds or unpaired electrons.
•does fail in some cases.
# e Example
Electron Dot Diagram 3-D Diagram
2
3
4
5
6
When determining shapes using VSEPR theory, multiple bonds are treated
like single bonds.
1)Predict the shapes of CaH2, AsF5, SeCl6
2) Draw electron dot diagrams for:
NH3, H2S, Cl2O
i) How many pairs of electrons are around the central atom?
ii) How many are bonding?
iii) Determine the polarity of each bond.