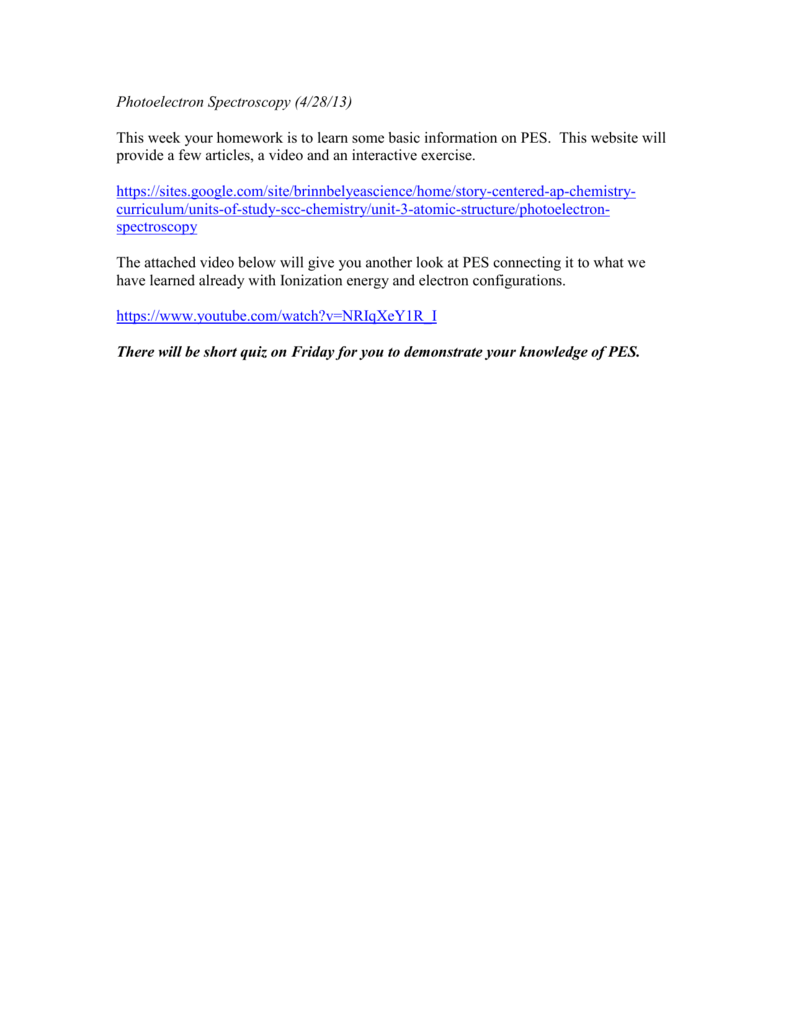 Photoelectron Spectroscopy (4/28/13)
This week your homework is to learn some basic information on PES. This website will
provide a few articles, a video and an interactive exercise.
https://sites.google.com/site/brinnbelyeascience/home/story-centered-ap-chemistrycurriculum/units-of-study-scc-chemistry/unit-3-atomic-structure/photoelectronspectroscopy
The attached video below will give you another look at PES connecting it to what we
have learned already with Ionization energy and electron configurations.
https://www.youtube.com/watch?v=NRIqXeY1R_I
There will be short quiz on Friday for you to demonstrate your knowledge of PES.