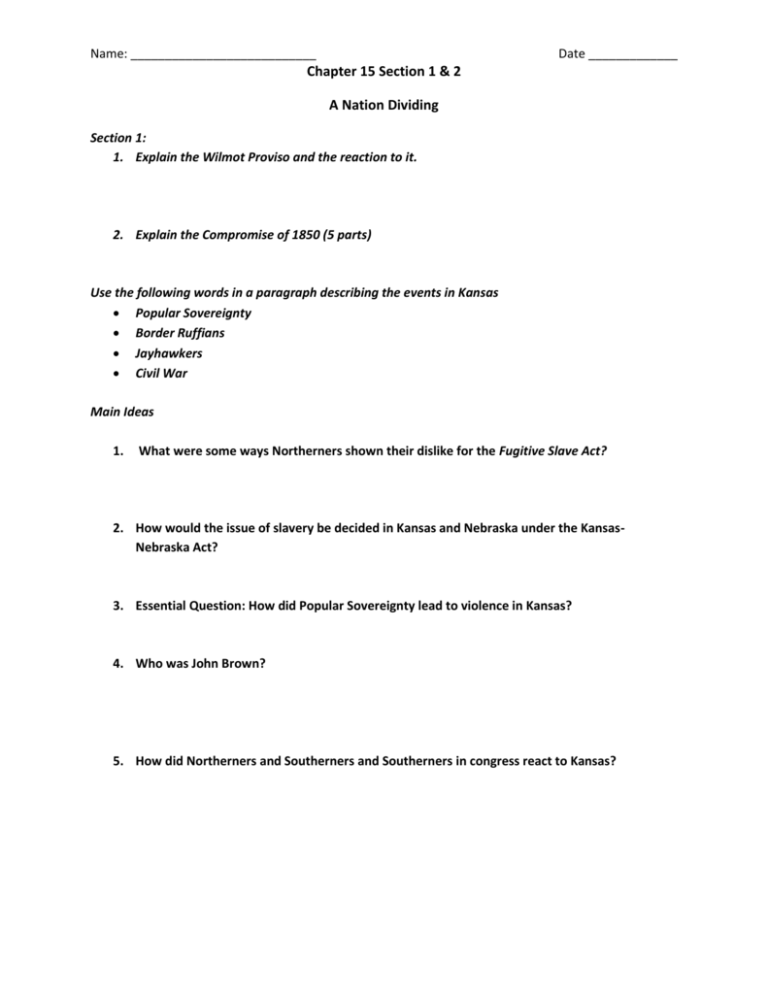 Name: ___________________________
Date _____________
Chapter 15 Section 1 & 2
A Nation Dividing
Section 1:
1. Explain the Wilmot Proviso and the reaction to it.
2. Explain the Compromise of 1850 (5 parts)
Use the following words in a paragraph describing the events in Kansas
 Popular Sovereignty
 Border Ruffians
 Jayhawkers
 Civil War
Main Ideas
1.
What were some ways Northerners shown their dislike for the Fugitive Slave Act?
2. How would the issue of slavery be decided in Kansas and Nebraska under the KansasNebraska Act?
3. Essential Question: How did Popular Sovereignty lead to violence in Kansas?
4. Who was John Brown?
5. How did Northerners and Southerners and Southerners in congress react to Kansas?