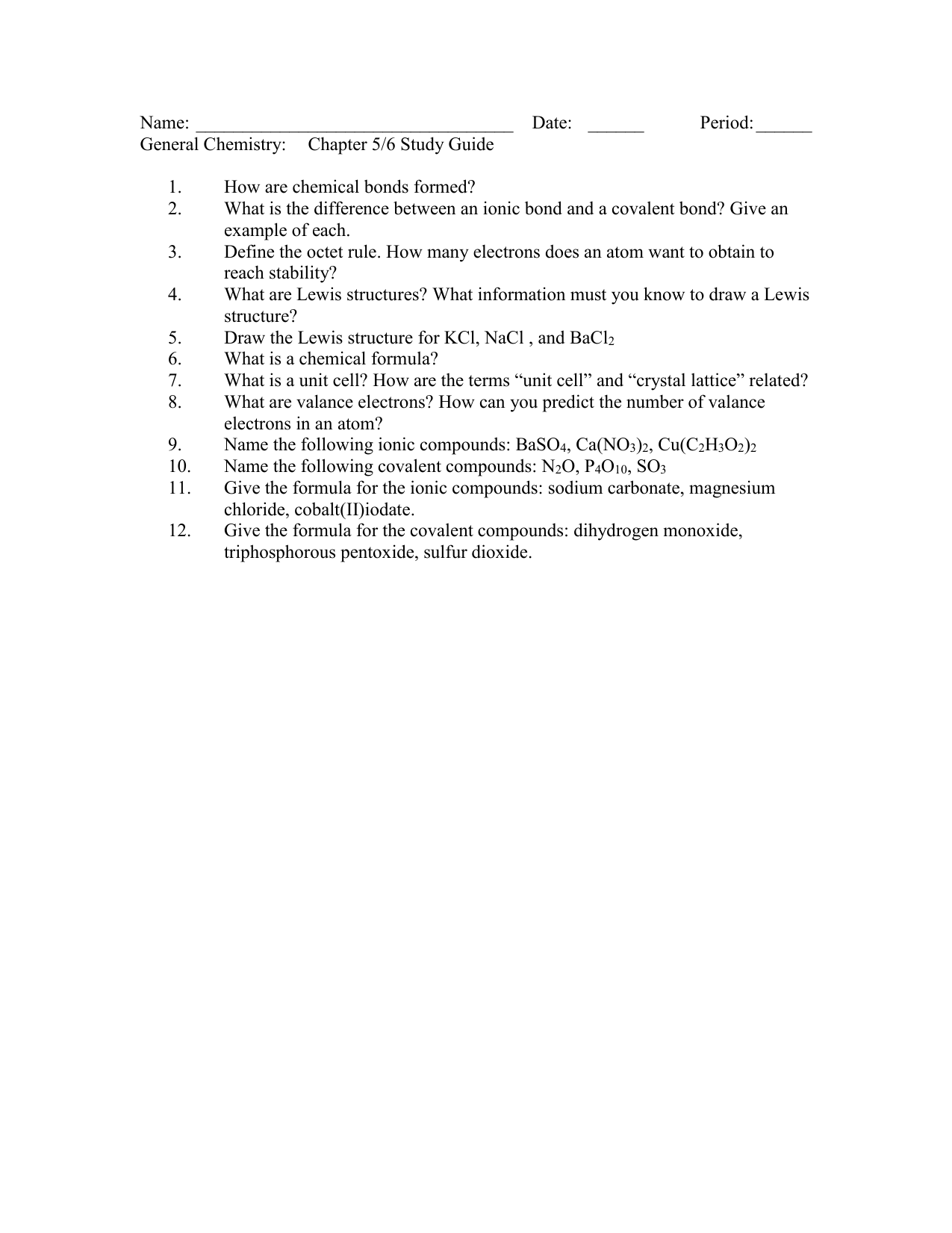 Name: __________________________________ Date: ______ General Chemistry: Chapter 5/6 Study Guide 1.
2.
How are chemical bonds formed? What is the difference between an ionic bond and a covalent bond? Give an example of each. 3.
Period: ______ Define the octet rule. How many electrons does an atom want to obtain to reach stability? 4.
5.
6.
7.
8.
What are Lewis structures? What information must you know to draw a Lewis structure? Draw the Lewis structure for KCl, NaCl , and BaCl 2 What is a chemical formula? What is a unit cell? How are the terms "unit cell" and "crystal lattice" related? What are valance electrons? How can you predict the number of valance 9.
10.
11.
12.
electrons in an atom? Name the following ionic compounds: BaSO 4 , Ca(NO 3 ) 2 , Cu(C 2 H 3 O 2 ) 2 Name the following covalent compounds: N 2 O, P 4 O 10 , SO 3 Give the formula for the ionic compounds: sodium carbonate, magnesium chloride, cobalt(II)iodate. Give the formula for the covalent compounds: dihydrogen monoxide, triphosphorous pentoxide, sulfur dioxide.