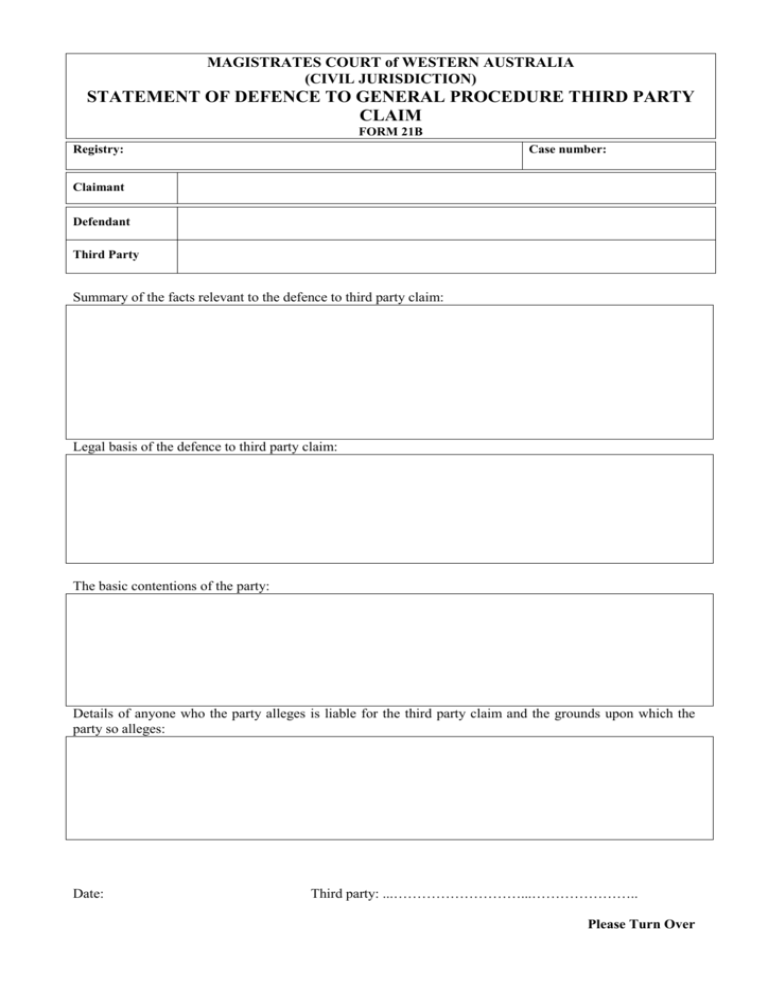 MAGISTRATES COURT of WESTERN AUSTRALIA
(CIVIL JURISDICTION)
STATEMENT OF DEFENCE TO GENERAL PROCEDURE THIRD PARTY
CLAIM
FORM 21B
Registry:
Case number:
Claimant
Defendant
Third Party
Summary of the facts relevant to the defence to third party claim:
Legal basis of the defence to third party claim:
The basic contentions of the party:
Details of anyone who the party alleges is liable for the third party claim and the grounds upon which the
party so alleges:
Date:
Third party: ...………………………...…………………..
Please Turn Over
Sufficient copies of this form must be lodged to enable service by you on the defendant in accordance with
the Magistrates Court (Civil Proceedings) Rules 2005.
Date:
Lodged by
Third party: ...………………………...…………………..
Third Party
Other
Address for
service
Contact details
Telephone:
Fax:
E mail:
If more than one page is used to complete the Statement of Defence to Third Party Claim then each
page must be signed and dated.