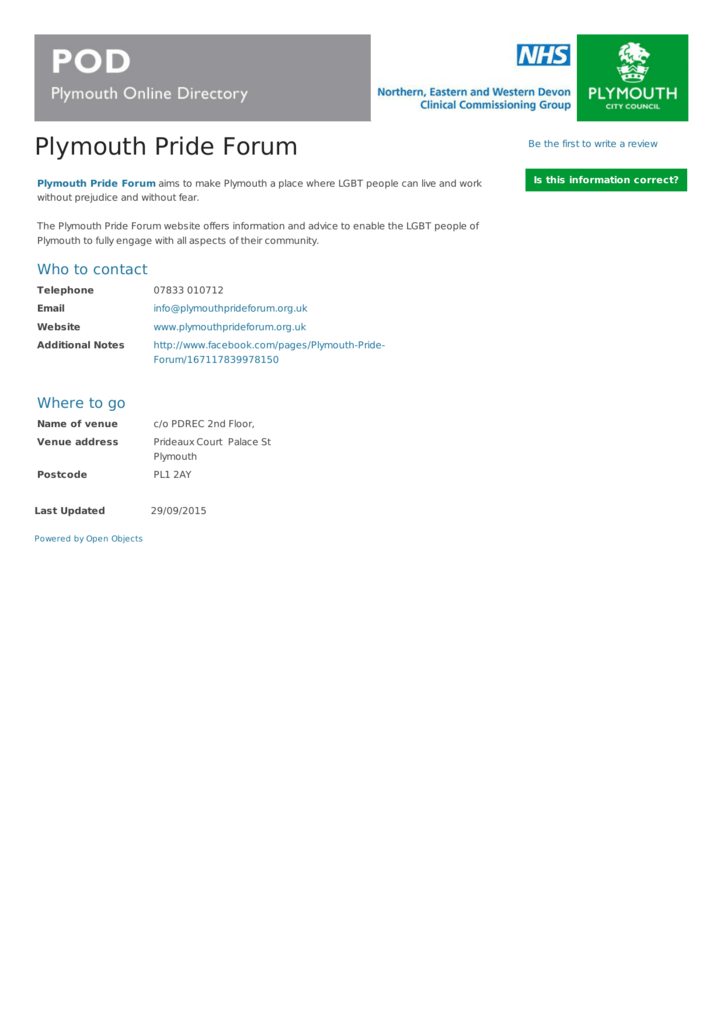 Plymouth Pride Forum
Plymouth Pride Forum aims to make Plymouth a place where LGBT people can live and work
without prejudice and without fear.
The Plymouth Pride Forum website offers information and advice to enable the LGBT people of
Plymouth to fully engage with all aspects of their community.
Who to contact
Telephone
07833 010712
Email
[email protected]
Website
www.plymouthprideforum.org.uk
Additional Notes
http://www.facebook.com/pages/Plymouth-PrideForum/167117839978150
Where to go
Name of venue
c/o PDREC 2nd Floor,
Venue address
Prideaux Court Palace St
Plymouth
Postcode
PL1 2AY
Last Updated
29/09/2015
Powered by Open Objects
Be the first to write a review
Is this information correct?