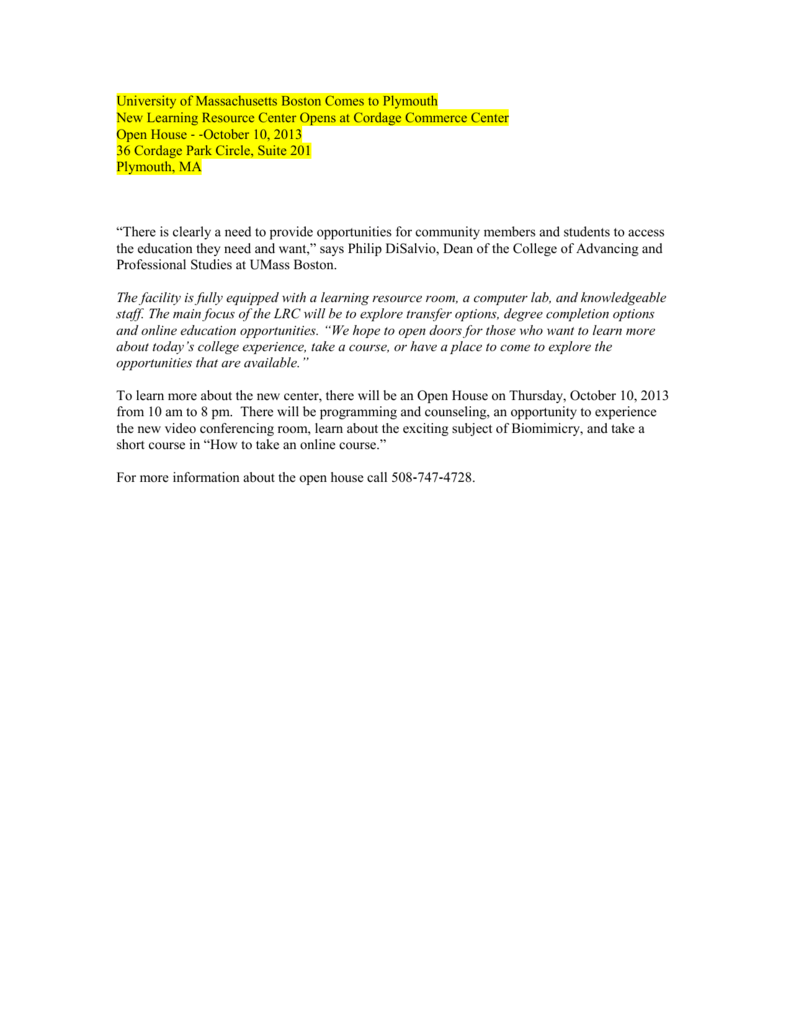 University of Massachusetts Boston Comes to Plymouth
New Learning Resource Center Opens at Cordage Commerce Center
Open House ‐ ‐October 10, 2013
36 Cordage Park Circle, Suite 201
Plymouth, MA
"There is clearly a need to provide opportunities for community members and students to access
the education they need and want," says Philip DiSalvio, Dean of the College of Advancing and
Professional Studies at UMass Boston.
The facility is fully equipped with a learning resource room, a computer lab, and knowledgeable
staff. The main focus of the LRC will be to explore transfer options, degree completion options
and online education opportunities. "We hope to open doors for those who want to learn more
about today's college experience, take a course, or have a place to come to explore the
opportunities that are available."
To learn more about the new center, there will be an Open House on Thursday, October 10, 2013
from 10 am to 8 pm. There will be programming and counseling, an opportunity to experience
the new video conferencing room, learn about the exciting subject of Biomimicry, and take a
short course in "How to take an online course."
For more information about the open house call 508‐747‐4728.