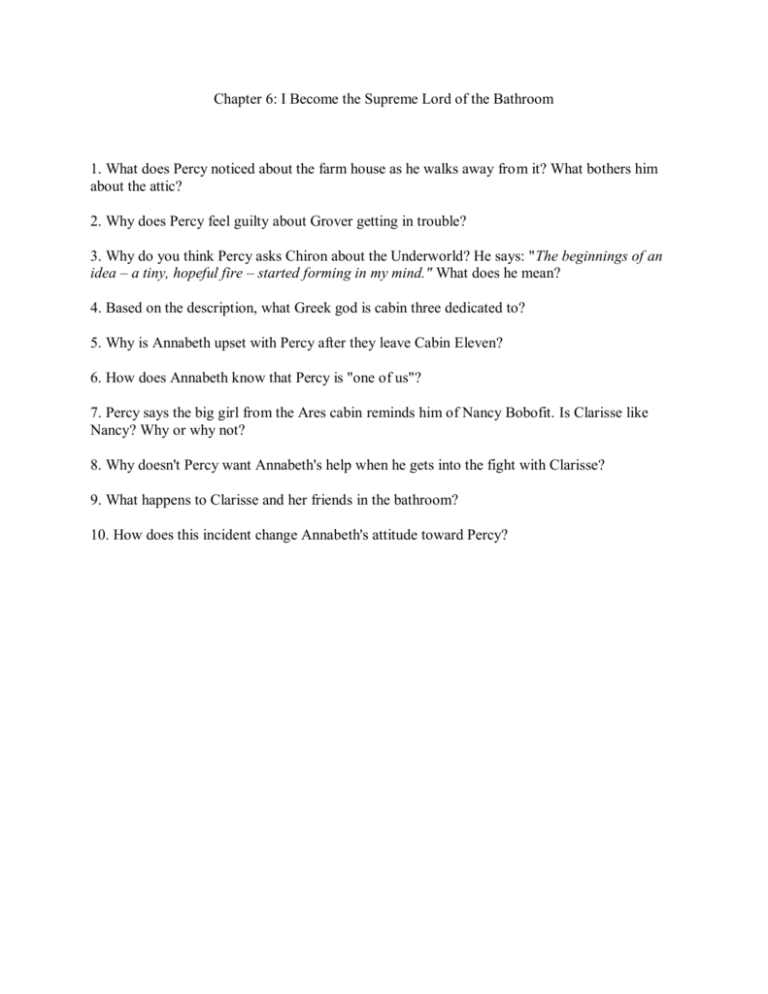 Chapter 6: I Become the Supreme Lord of the Bathroom
1. What does Percy noticed about the farm house as he walks away from it? What bothers him
about the attic?
2. Why does Percy feel guilty about Grover getting in trouble?
3. Why do you think Percy asks Chiron about the Underworld? He says: "The beginnings of an
idea – a tiny, hopeful fire – started forming in my mind." What does he mean?
4. Based on the description, what Greek god is cabin three dedicated to?
5. Why is Annabeth upset with Percy after they leave Cabin Eleven?
6. How does Annabeth know that Percy is "one of us"?
7. Percy says the big girl from the Ares cabin reminds him of Nancy Bobofit. Is Clarisse like
Nancy? Why or why not?
8. Why doesn't Percy want Annabeth's help when he gets into the fight with Clarisse?
9. What happens to Clarisse and her friends in the bathroom?
10. How does this incident change Annabeth's attitude toward Percy?