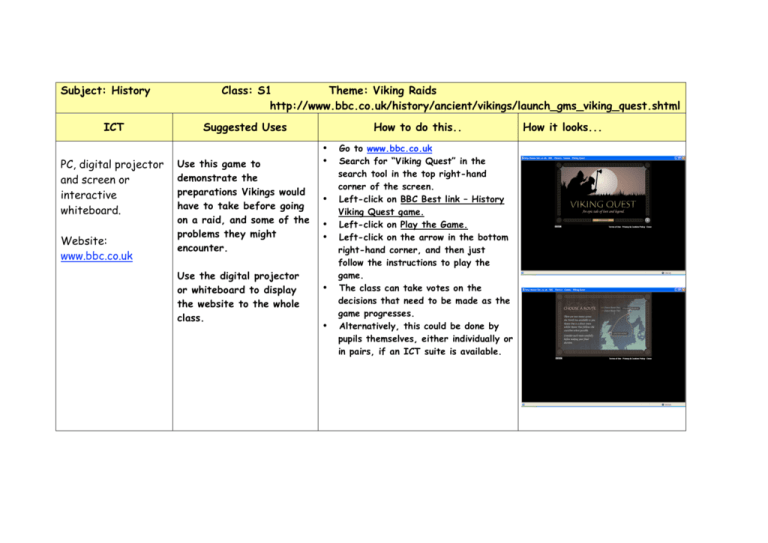 Subject: History
ICT
PC, digital projector
and screen or
interactive
whiteboard.
Website:
www.bbc.co.uk
Class: S1
Theme: Viking Raids
http://www.bbc.co.uk/history/ancient/vikings/launch_gms_viking_quest.shtml
Suggested Uses
Use this game to
demonstrate the
preparations Vikings would
have to take before going
on a raid, and some of the
problems they might
encounter.
Use the digital projector
or whiteboard to display
the website to the whole
class.
How to do this..
•
•
•
•
•
•
•
Go to www.bbc.co.uk
Search for "Viking Quest" in the
search tool in the top right-hand
corner of the screen.
Left-click on BBC Best link – History
Viking Quest game.
Left-click on Play the Game.
Left-click on the arrow in the bottom
right-hand corner, and then just
follow the instructions to play the
game.
The class can take votes on the
decisions that need to be made as the
game progresses.
Alternatively, this could be done by
pupils themselves, either individually or
in pairs, if an ICT suite is available.
How it looks...